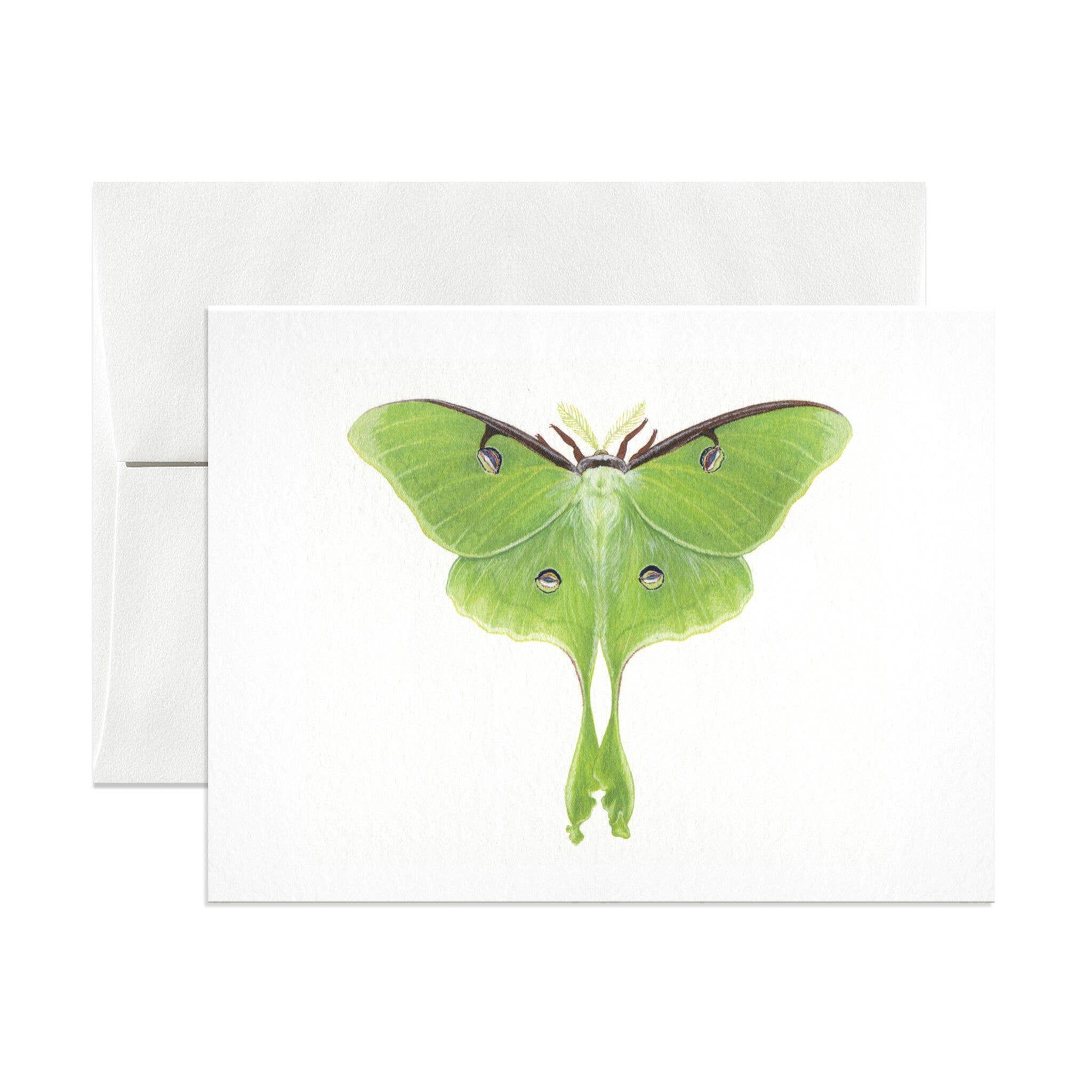 Luna Moth Greeting Card
Luna Moth Greeting Card by Open Sea.
Butterflies and moths have fascinated and inspired humans for thousands of years. This greeting card is a testament to their striking elegance. The back of this card details specific cultural importance that each of this species has held in mythology and religion. 

• Folded Card + Envelope
• A2 / 4.25" x 5.5"
• Blank Interior
About Open Sea
Open Sea is a Brooklyn creative studio that specializes in fine stationery and paper goods. We create paper goods that tell a story, not just with words and phrases, but with symbols, talismans, long lost traditions, and creatures from the natural world. We are inspired by the occult, the eccentricities of the Victorian era, naturalist prints, and treasures of the plant and animal kingdom. Each piece is meticulously designed with purpose and intention, and we pride ourselves in our attention to the very small details. The company was established in 2015 by Melissa Constandse, named for the salty, crystal-clear blue shores of her home in the Yucatan Peninsula.