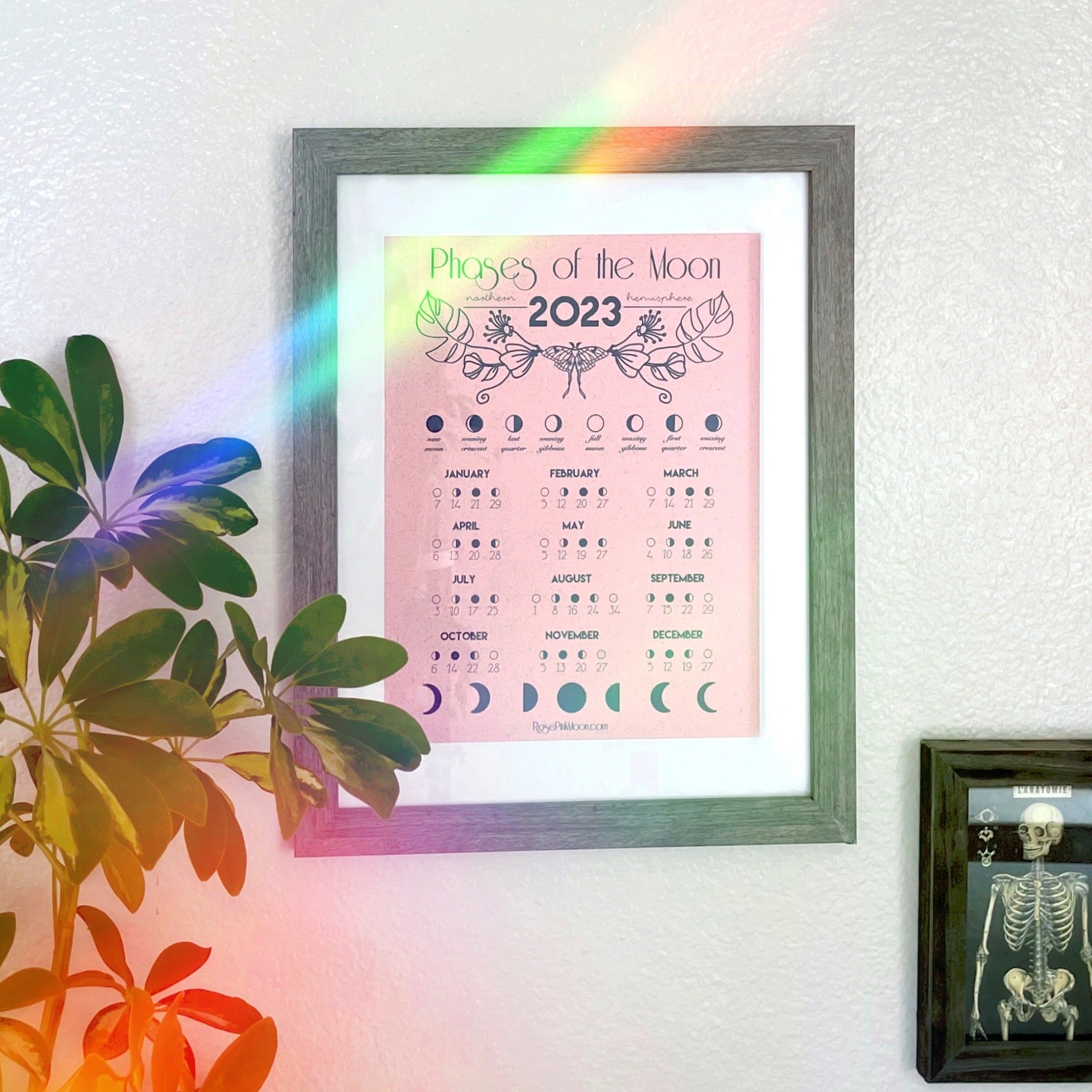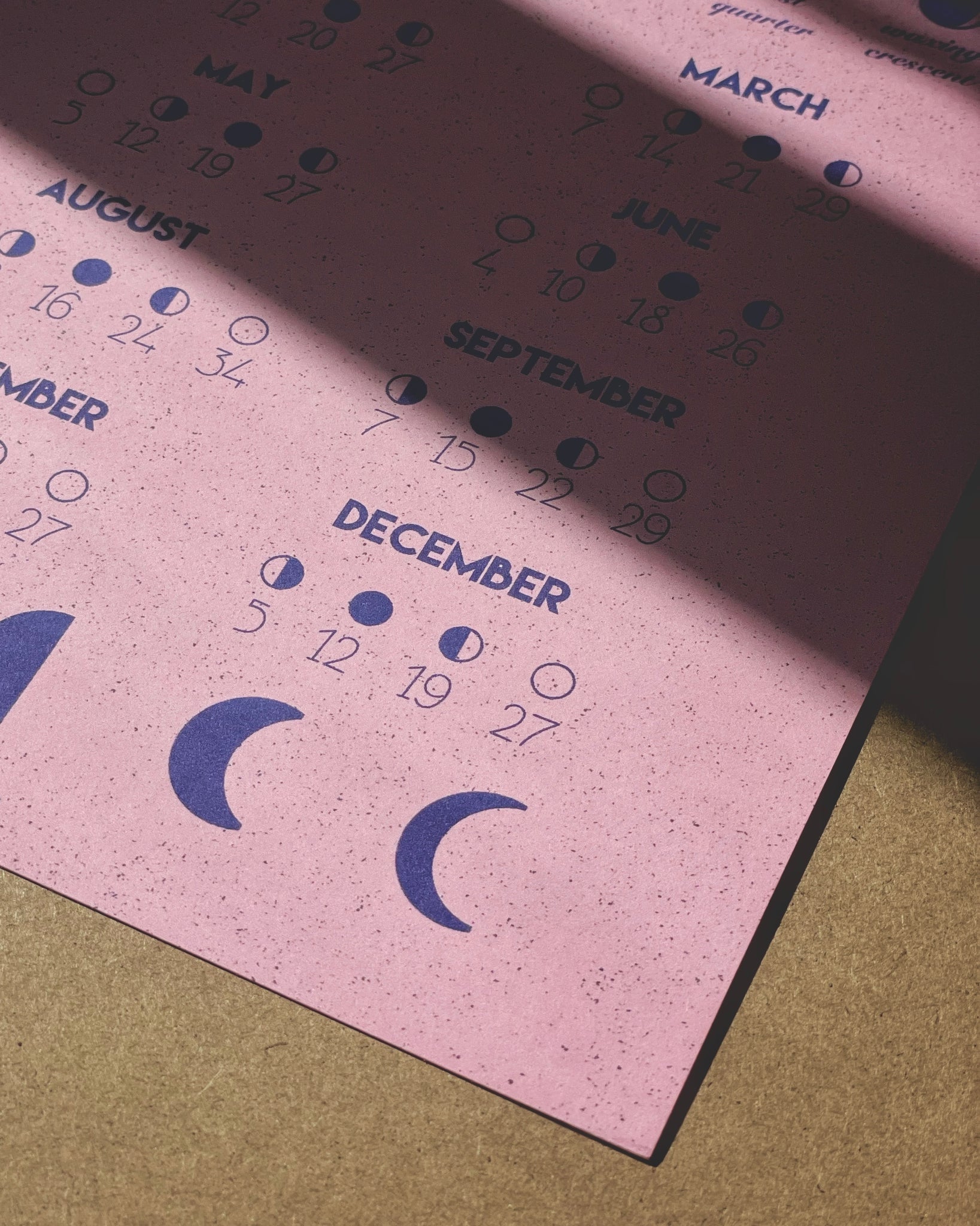 2023 Lunar Calendar Print
Keep track of monthly lunar cycles with this 2023 illustrated lunar calendar created by Lola Isabel for Rose Pink Moon. The calendar features important dates marking the full, new, and half moon phases of each month. It measures 8.5"x11" and is printed on high quality card stock.
Note: Different monitors may depict color slightly differently than others. Prints may look slightly different on paper than on screen.
Frame not included.