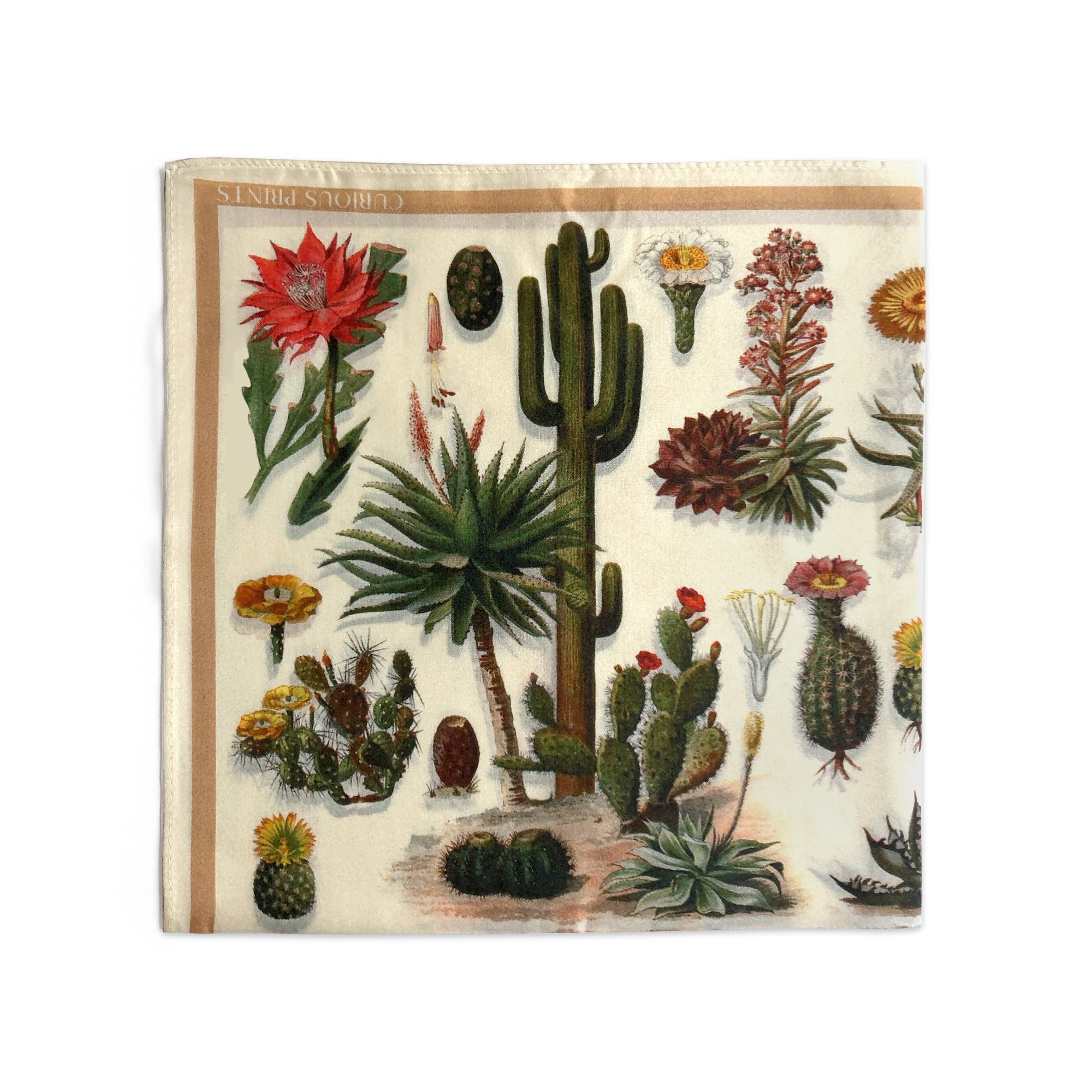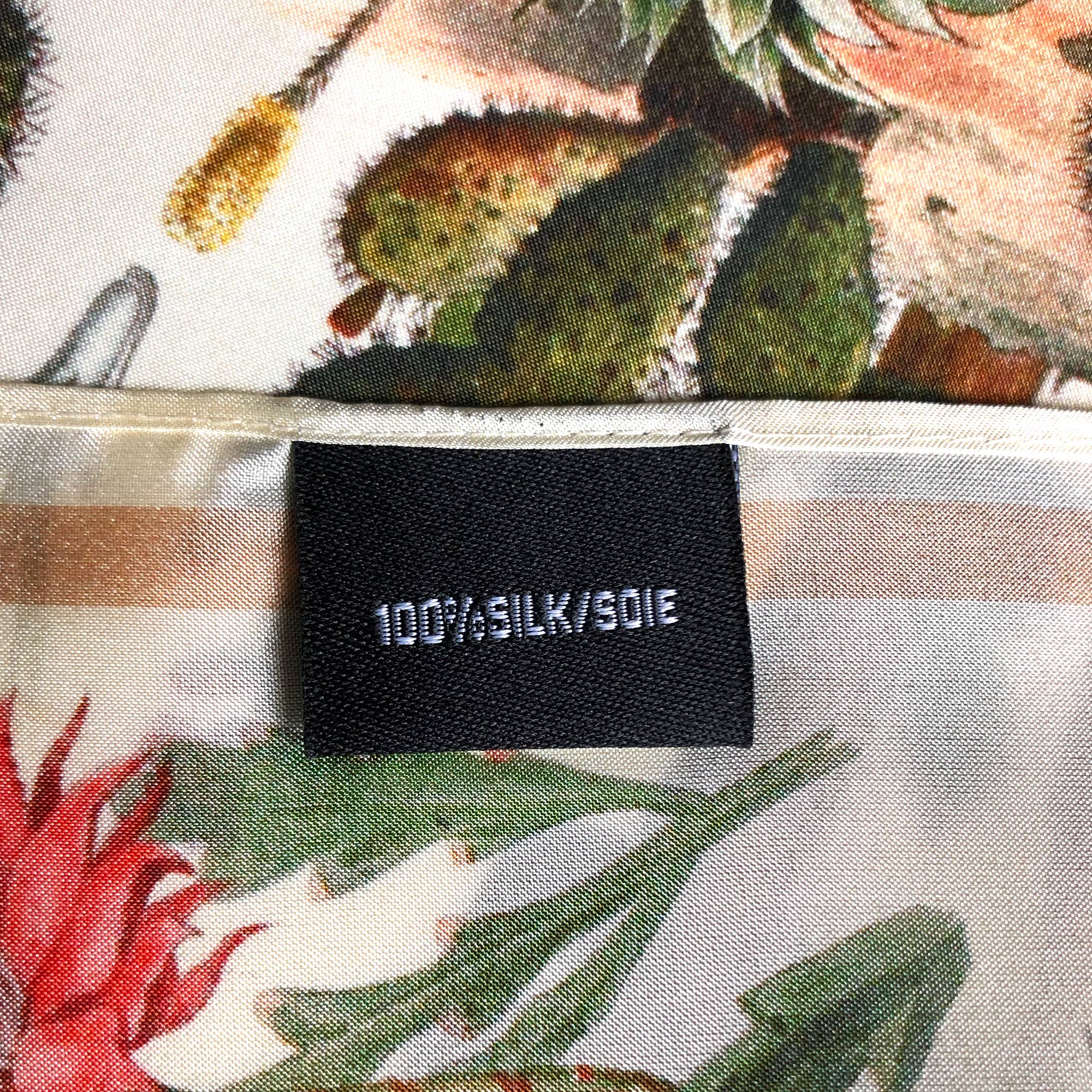 100% Silk Scarf Cactus Bandana
Curious Prints creates high quality reproductions of your favorite vintage art. Our silk scarves are designed using vintage botanical illustrations. The custom pattern is printed on 100% silk habotai fabric and finished into a lovely small square scarf by hand. These scarves are light and airy and the special print process allows the print to be seen through both sides of the scarf. The print is permanent and will never fade with use or washing. The scarves are 17"x17" in size, perfect for tying around the neck, ponytail, accessorizing a bag, or using as a facemask!
About Curious Prints
Curious Prints was born in 2010 and is the creation of Louisiana born designer Kate Faulk. What started as an outlet to share the vintage images she loved so much has grown into a lifestyle brand offering home decor, stationery, and clothing. "I have always been fascinated by birds, insects, the creepy crawly things I came across as a kid.