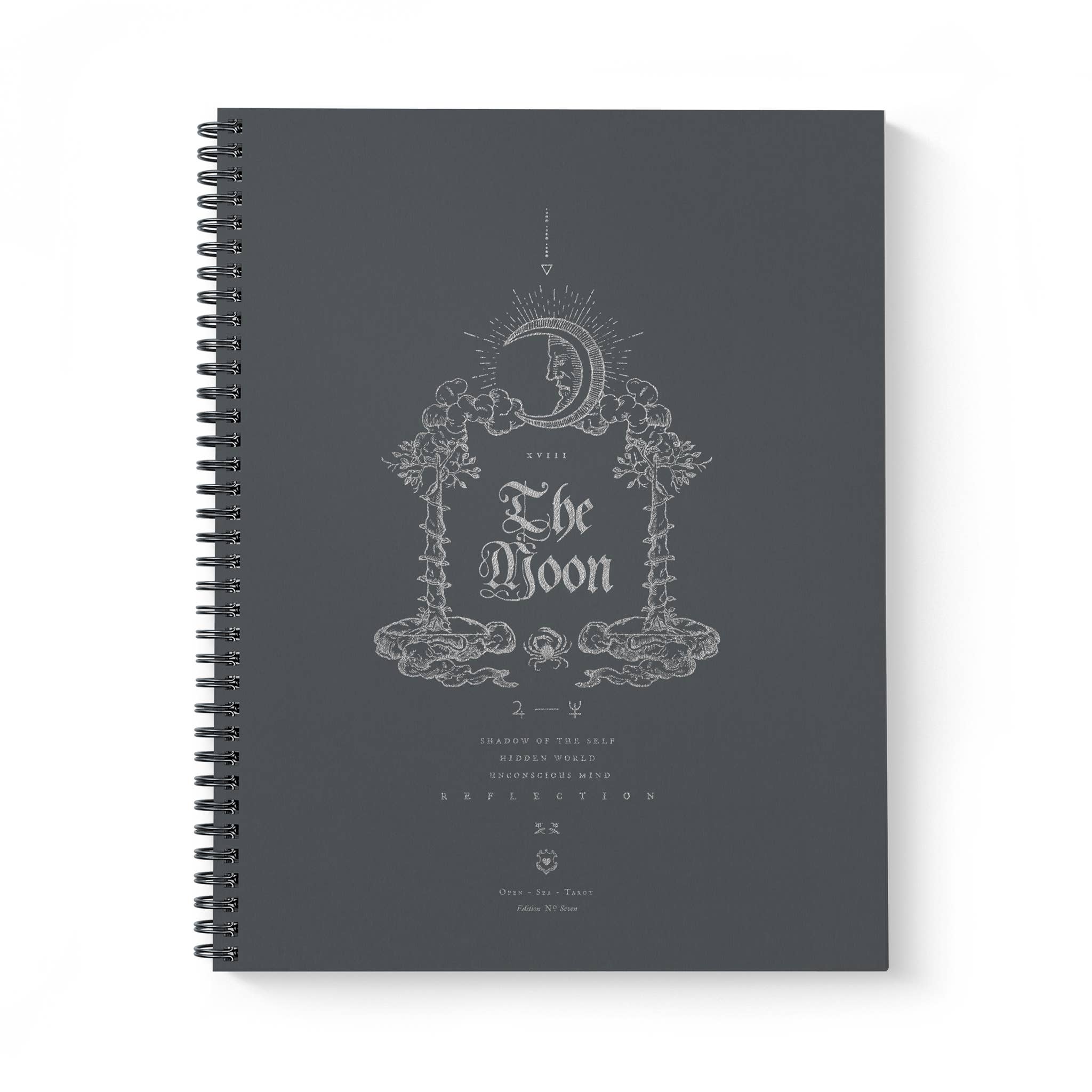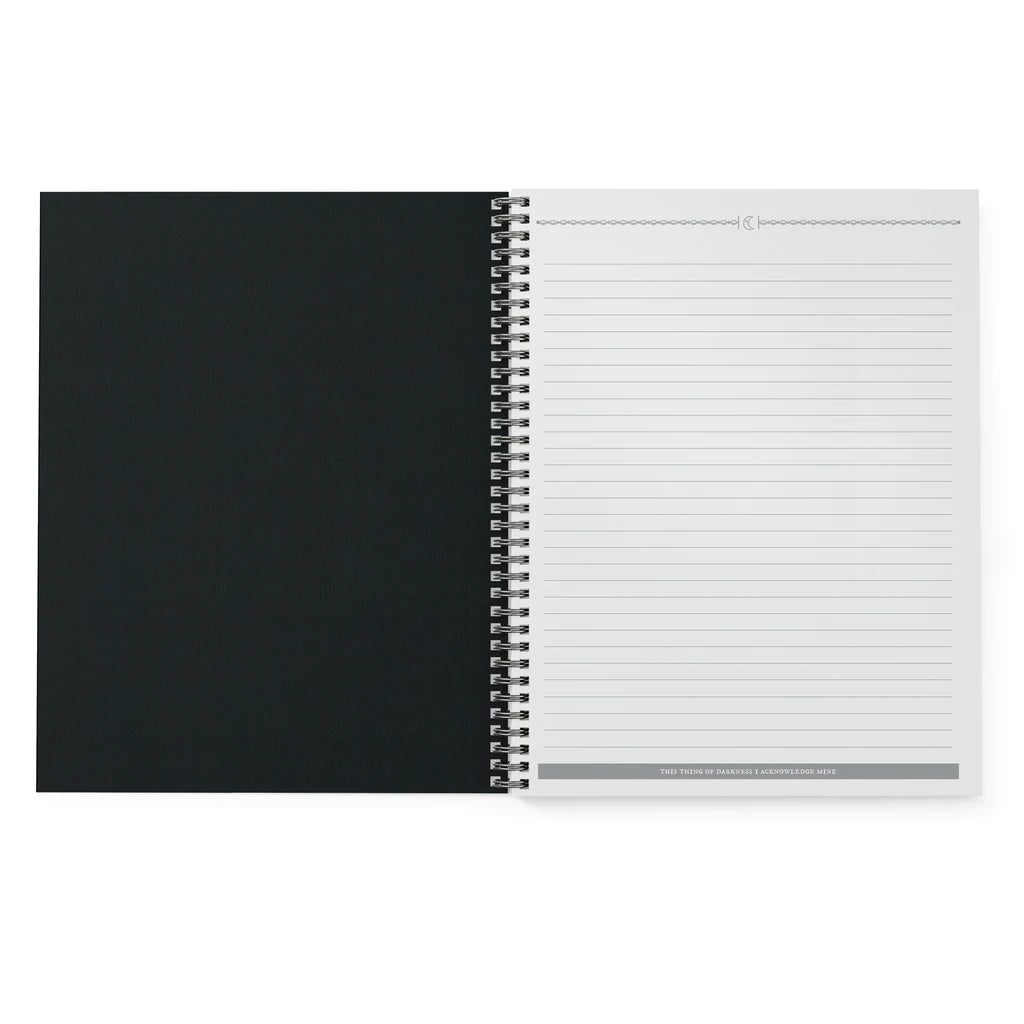 Shadow Journal: The Moon
The Moon, a shadow journal by Open Sea.
"How can I be substantial if I do not cast a shadow? I must have a dark side also If I am to be whole." - Carl Gustav Jung

The eighteenth card of the Major Arcana is a card of duality and change, of the unearthing of the unconscious and that which we choose to keep beneath the surface. We hope that as you embark on your journey of healing and discovery through the unearthing of your shadow self, The Moon illuminates your path.
• 7" x 9"
• 64 Pages (Front and Back)
• Silver Wire Binding
• Silver Foil
About Open Sea
Open Sea is a Brooklyn creative studio that specializes in fine stationery and paper goods. We create paper goods that tell a story, not just with words and phrases, but with symbols, talismans, long lost traditions, and creatures from the natural world. We are inspired by the occult, the eccentricities of the Victorian era, naturalist prints, and treasures of the plant and animal kingdom. Each piece is meticulously designed with purpose and intention, and we pride ourselves in our attention to the very small details. The company was established in 2015 by Melissa Constandse, named for the salty, crystal-clear blue shores of her home in the Yucatan Peninsula.