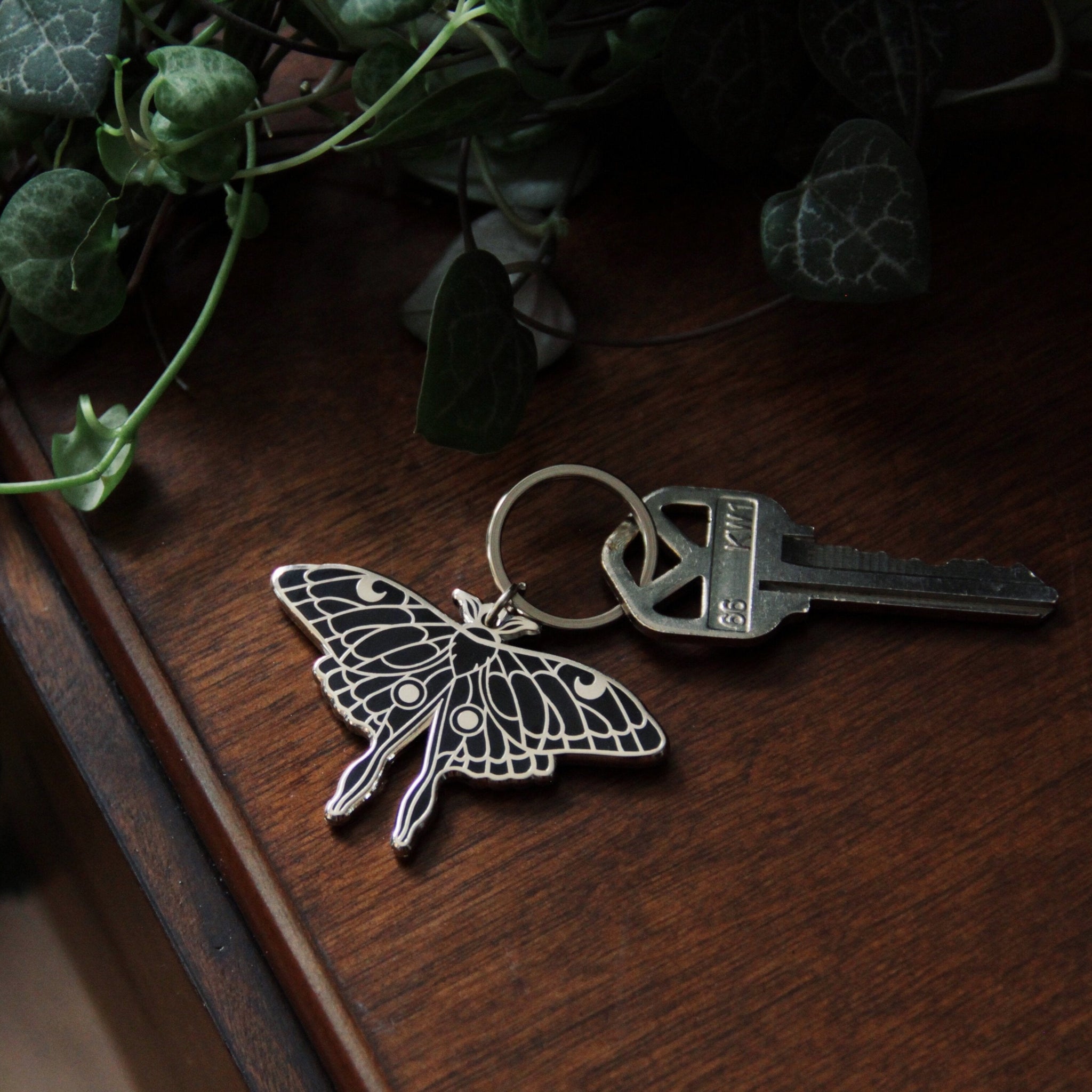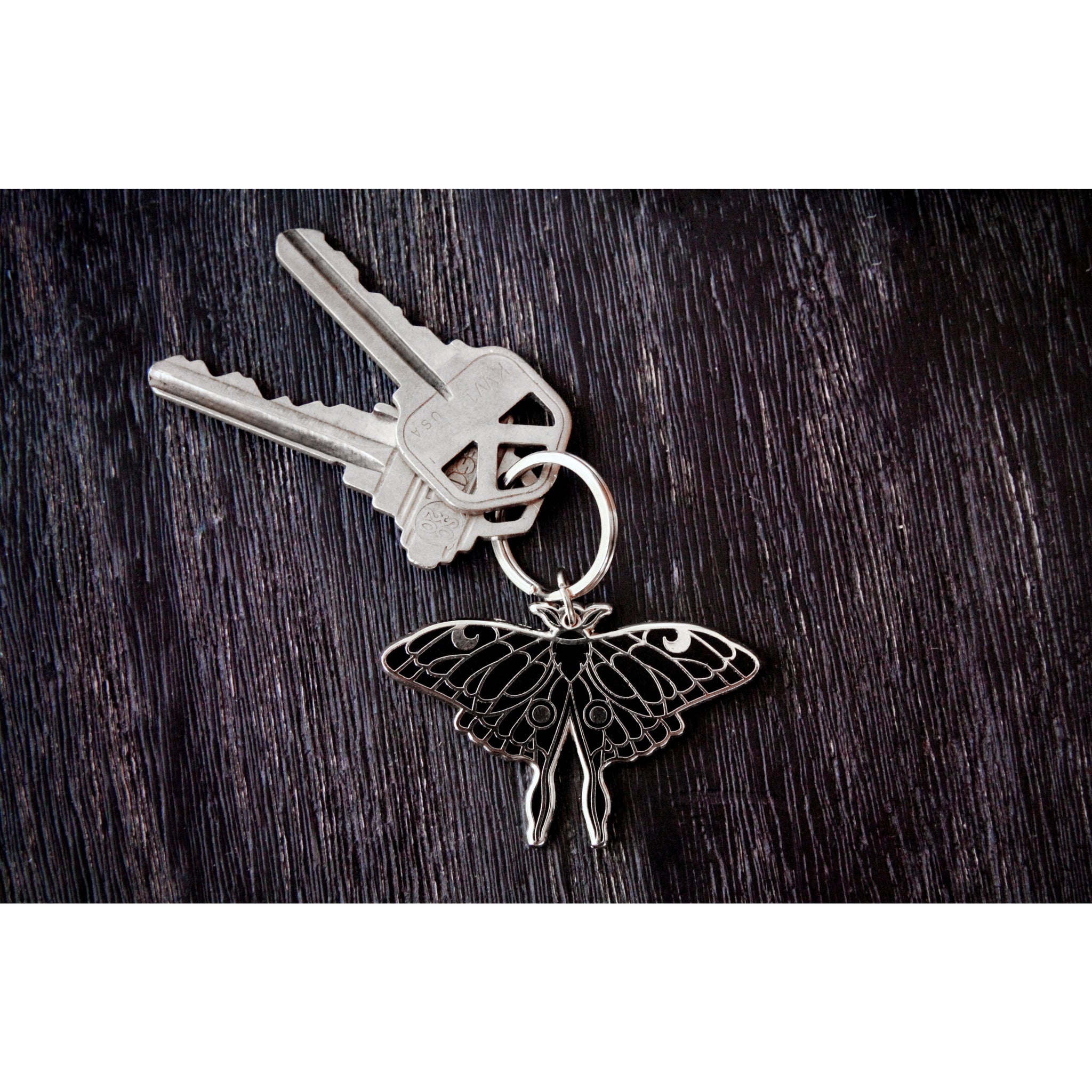 Luna Moth Keychain (Silver)
"I'm restless. Things are calling me away. My hair is being pulled by the stars again."
― Anaïs Nin. 

Original "Luna Moth" design by Rose Pink Moon.

Summon the mysticism of the stars and the moon with the creature that truly lives for the night. Luna moths are rarely seen due to their brief, week-long adult lives. Born without mouths, their sole purpose for living is to find a lover under the light of the moon. These beautiful moths are also said to signify rebirth and new beginnings.

Attach a Luna Moth keychain to your house keys, your bag or anywhere else that could use a touch of that ethereal, nocturnal magic.

2" hard enamel keychain with a keyring that is 2 cm across.