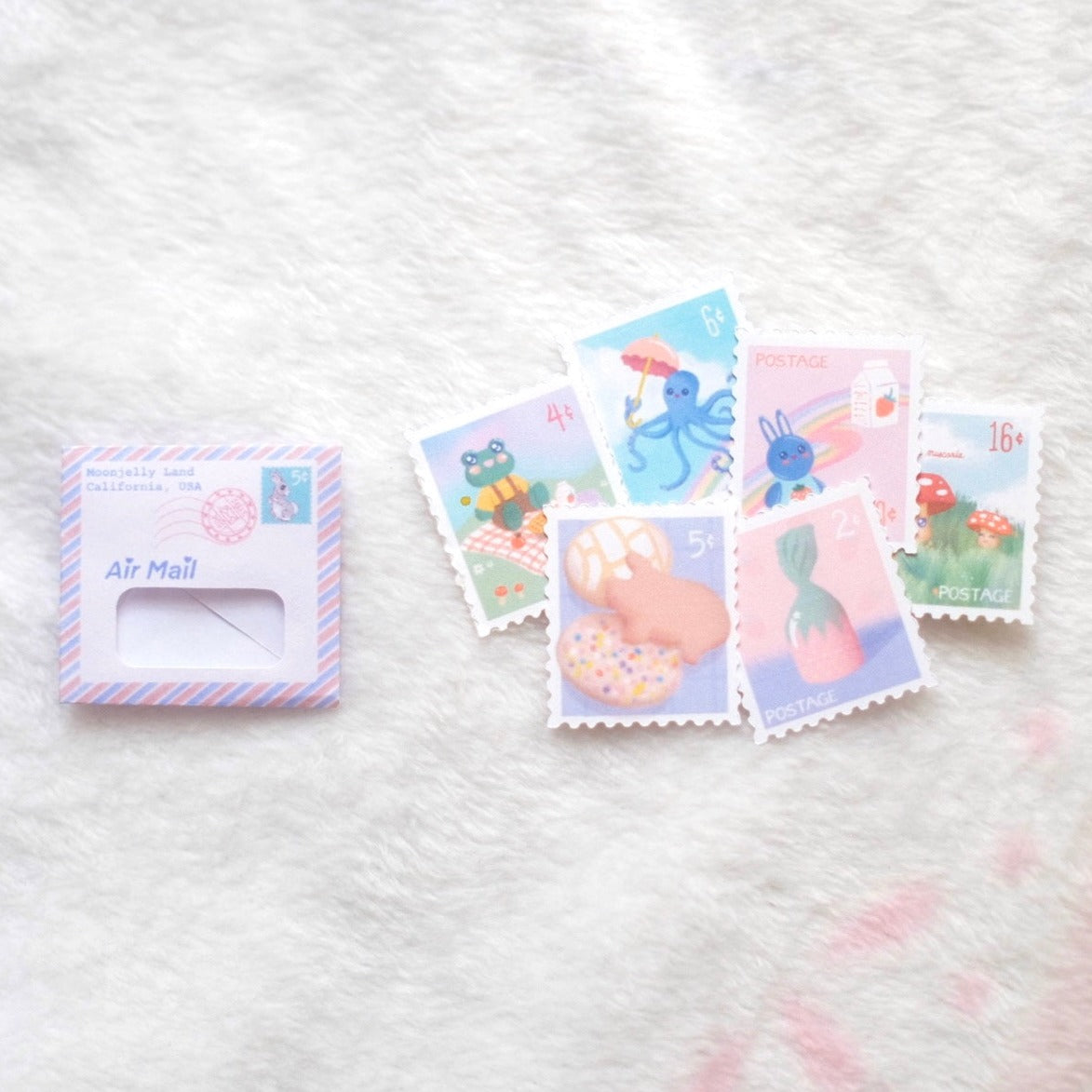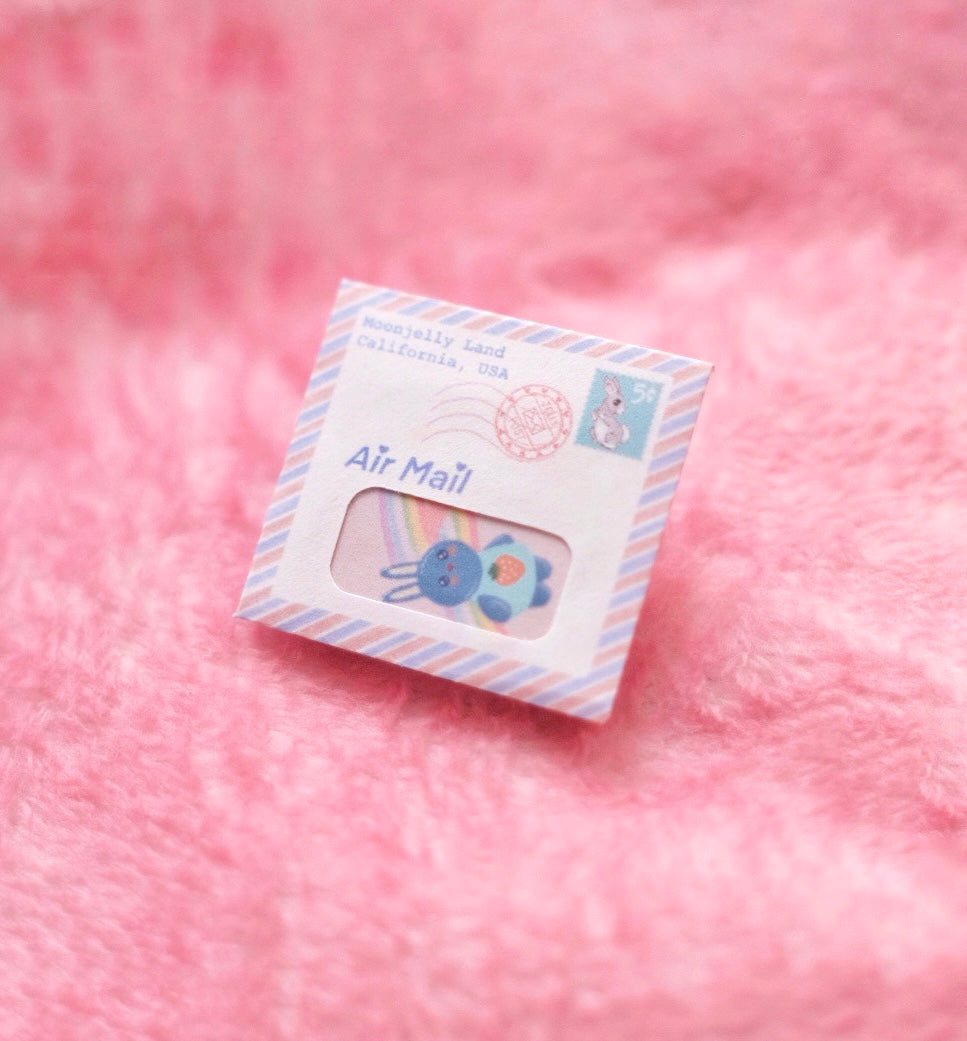 Dulce Postage Stamp Sticker Collection (Limited Edition)
A tiny and sweet set of faux postage stickers carefully packaged in a handmade air mail envelope. Each envelope comes with six illustrated sticker stamps inside, and sealed with a tiny strawberry candy sticker!
These carefully handcrafted delights make a great gift for loved ones on any occasion.
Envelope measures 1.5" x 1.4"