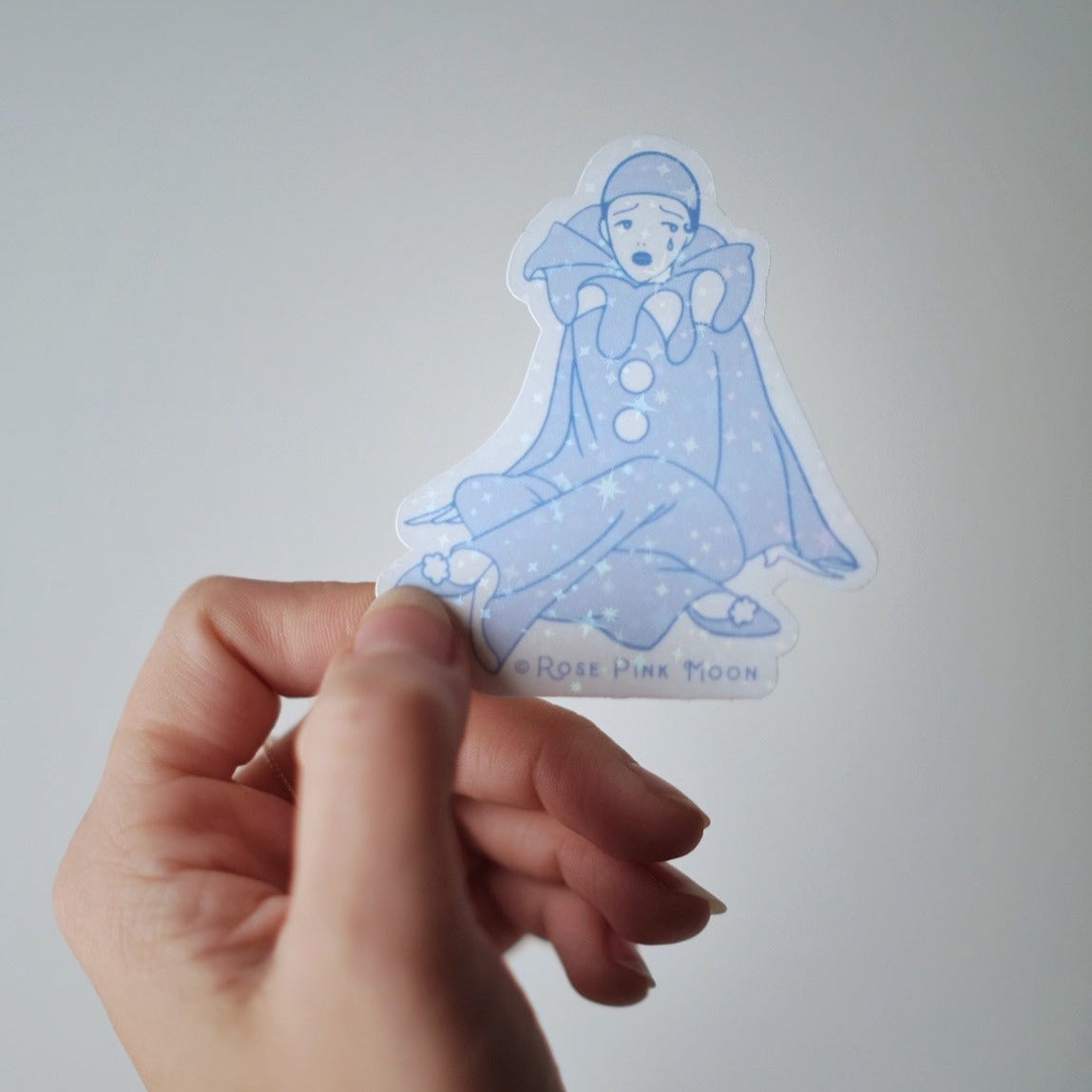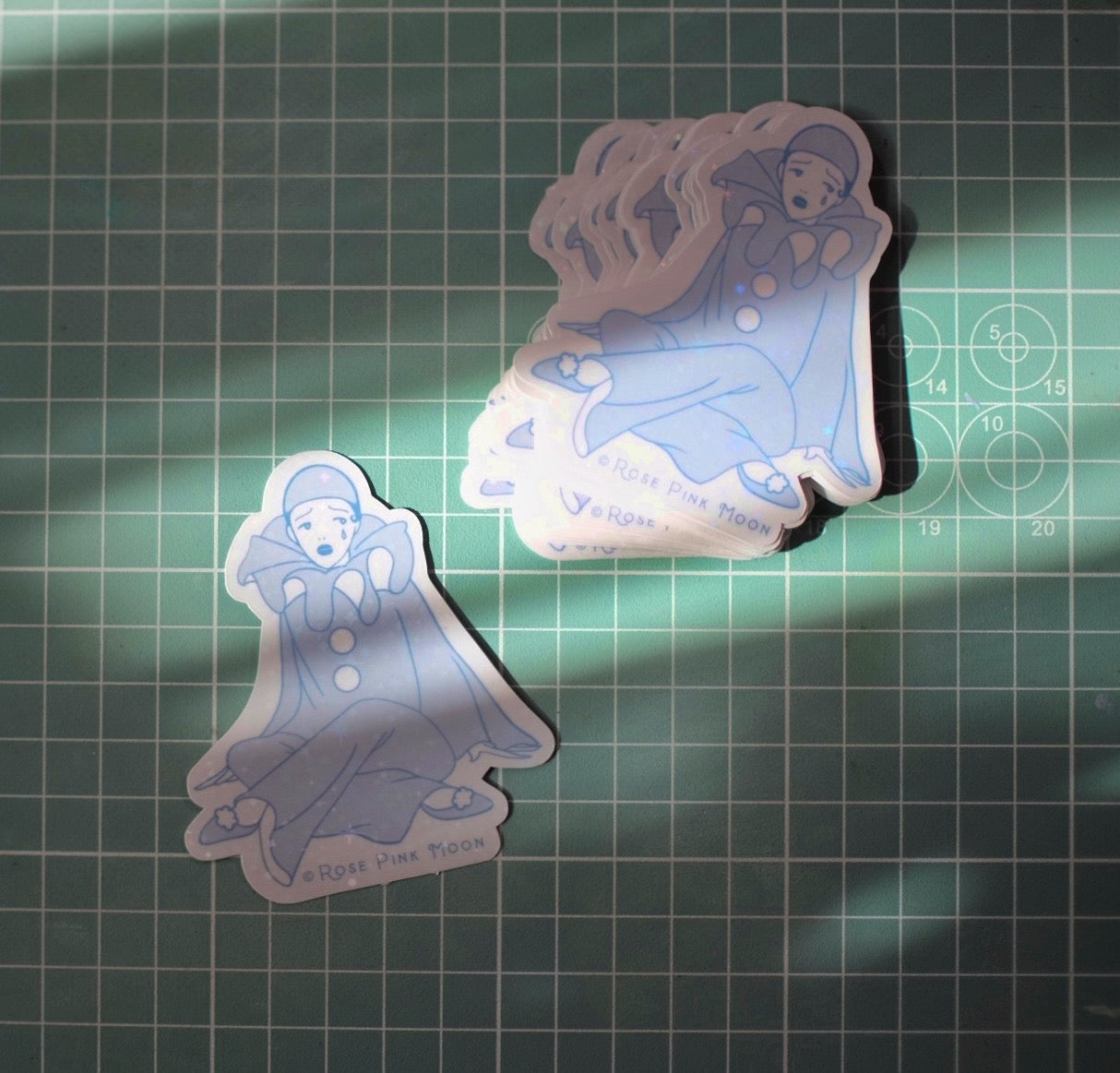 "Tears of a Clown" Pierrolina Holographic Vinyl Sticker
The Tears of a Clown Holographic Vinyl Sticker features Pierrolina the clown sitting and crying. Pierrolina is an original character design by Rose Pink Moon.
"Introducing Pierrolina, a sensitive soul who occupies a divided space: a public realm, over which the sun presides, and a private realm, dominated by the moon. An ephemeral creature beyond the bounds of regular existence, they pine for the moon to the point of tears. Pierrolina listens, and in true artistic form offers our sad stories back to us as a reflection to show us we are not alone."
Sticker measures 3 inch. Water resistant.