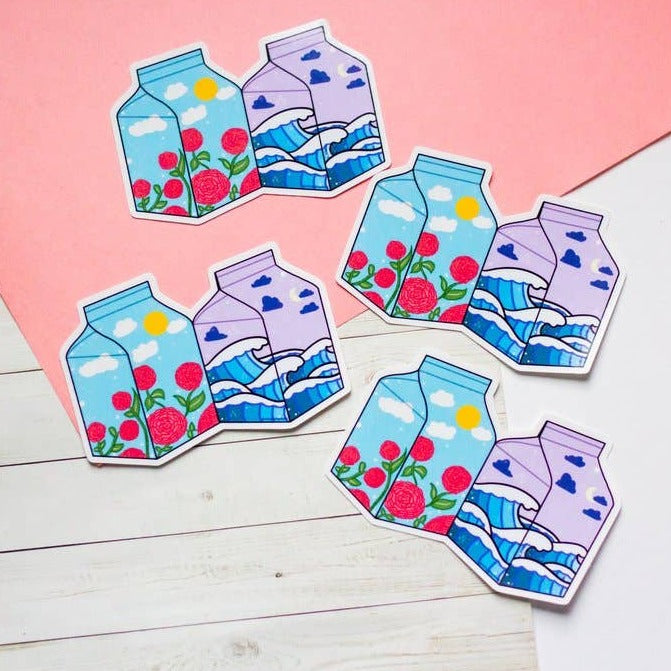 Rose & Wave Cartons Sticker
Rose & Wave Cartons Sticker. Printed on Matte Sticker Paper and finished with a gloss laminate.
PLEASE EXERCISE CAUTION WHEN GETTING STICKER WET OR EXPOSING TO SUNLIGHT. Stickers are not waterproof or scratch proof.
NOTE: Do not put in dishwasher. Best used on flat surfaces, if using on a water bottle please be sure to pat dry immediately. If placed on curved surface please press down hard to secure in place.
Size: 3.25" x 1.25"