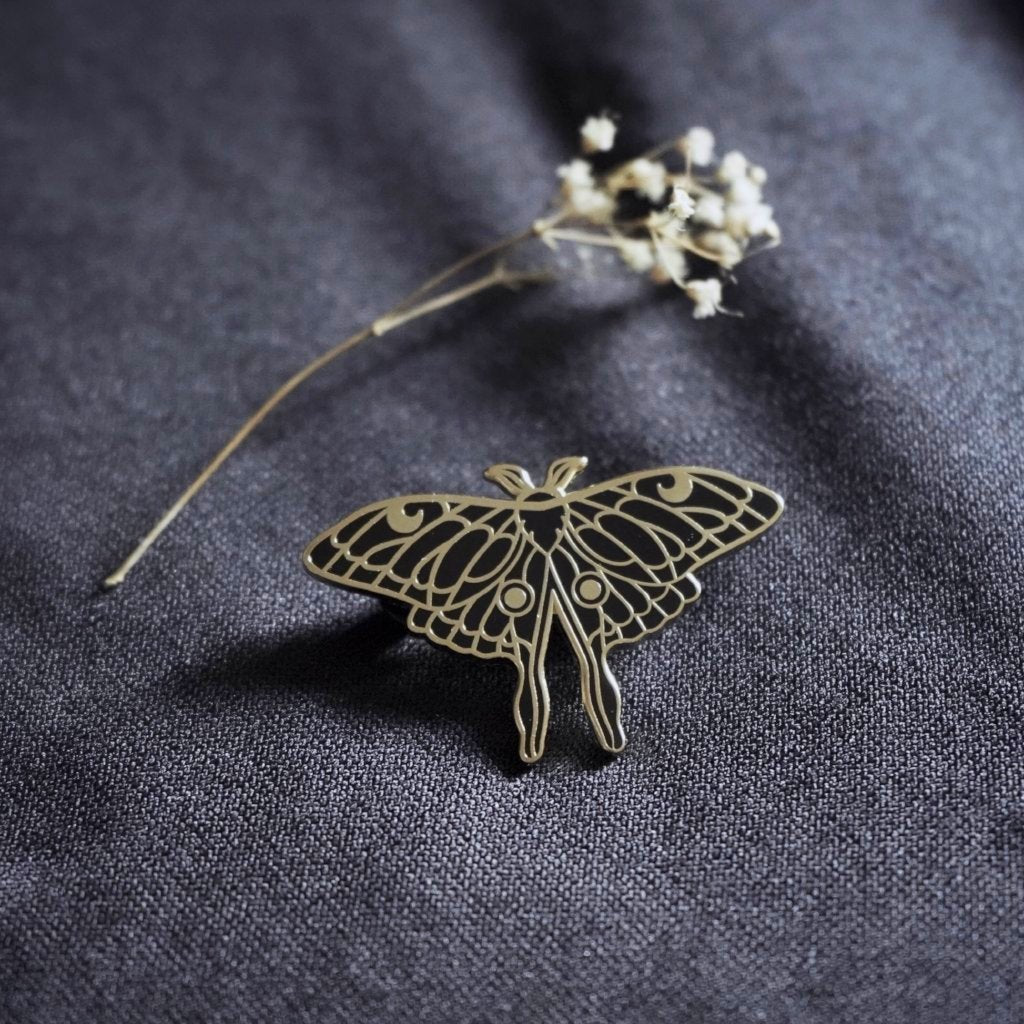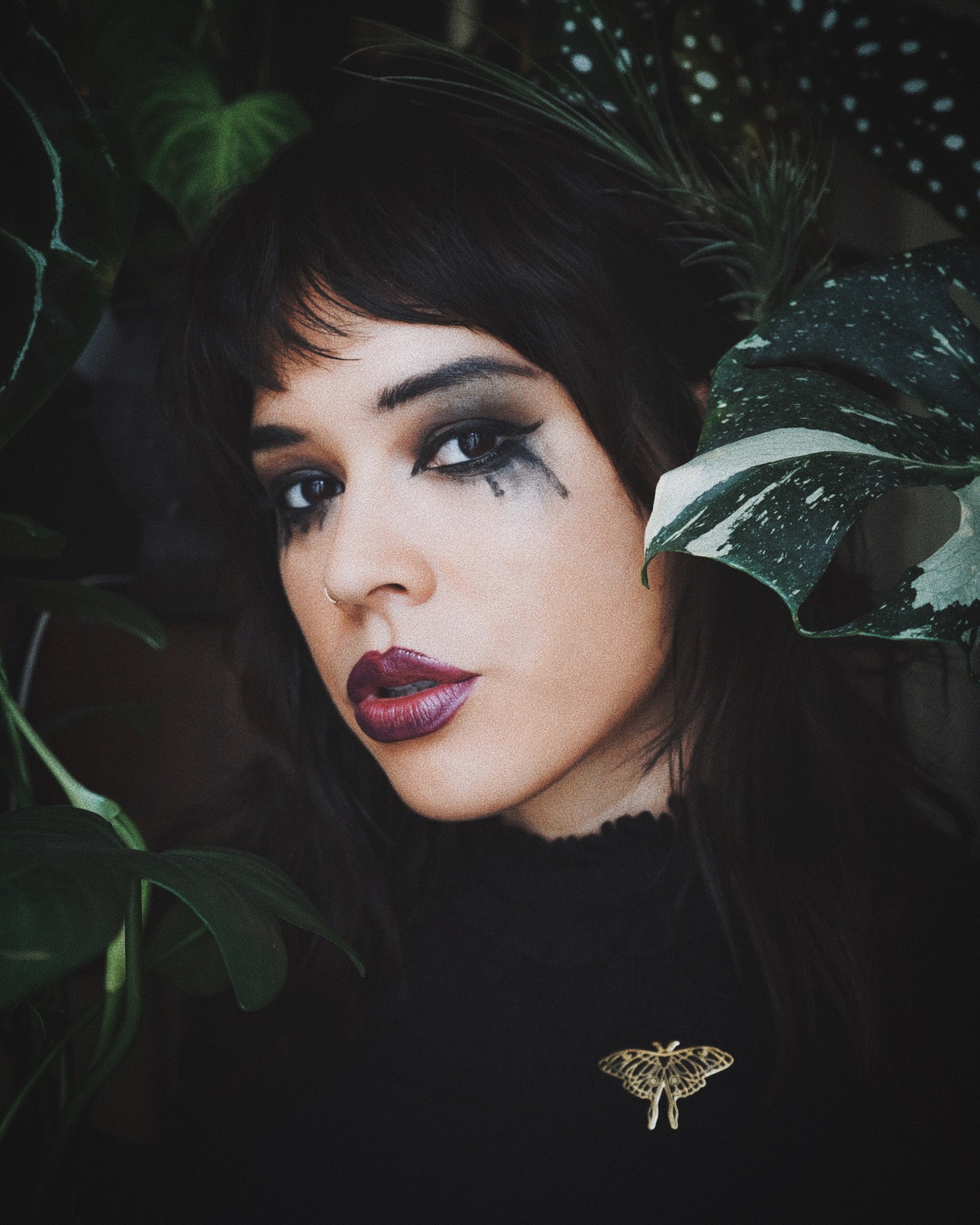 Luna Moth Pin
Throughout history, moths have frequently been shown as symbols of rebirth, regeneration, and renewal. 
The Luna Moth in particular is a symbol of transformation. She is attracted to the light of the moon, and therefore is seen most often in the evenings before dark. She speaks to the value of the inner spirit and the importance of trusting our senses and intuition during dark periods in our lives.
Attach a Luna Moth Pin to your outfit, backpack, cape or anywhere else that could use a touch of that ethereal, nocturnal magic!

Original "Luna Moth" design by Rose Pink Moon. 1.75" hard enamel pin with shiny gold plating. Double pin posts for added security.