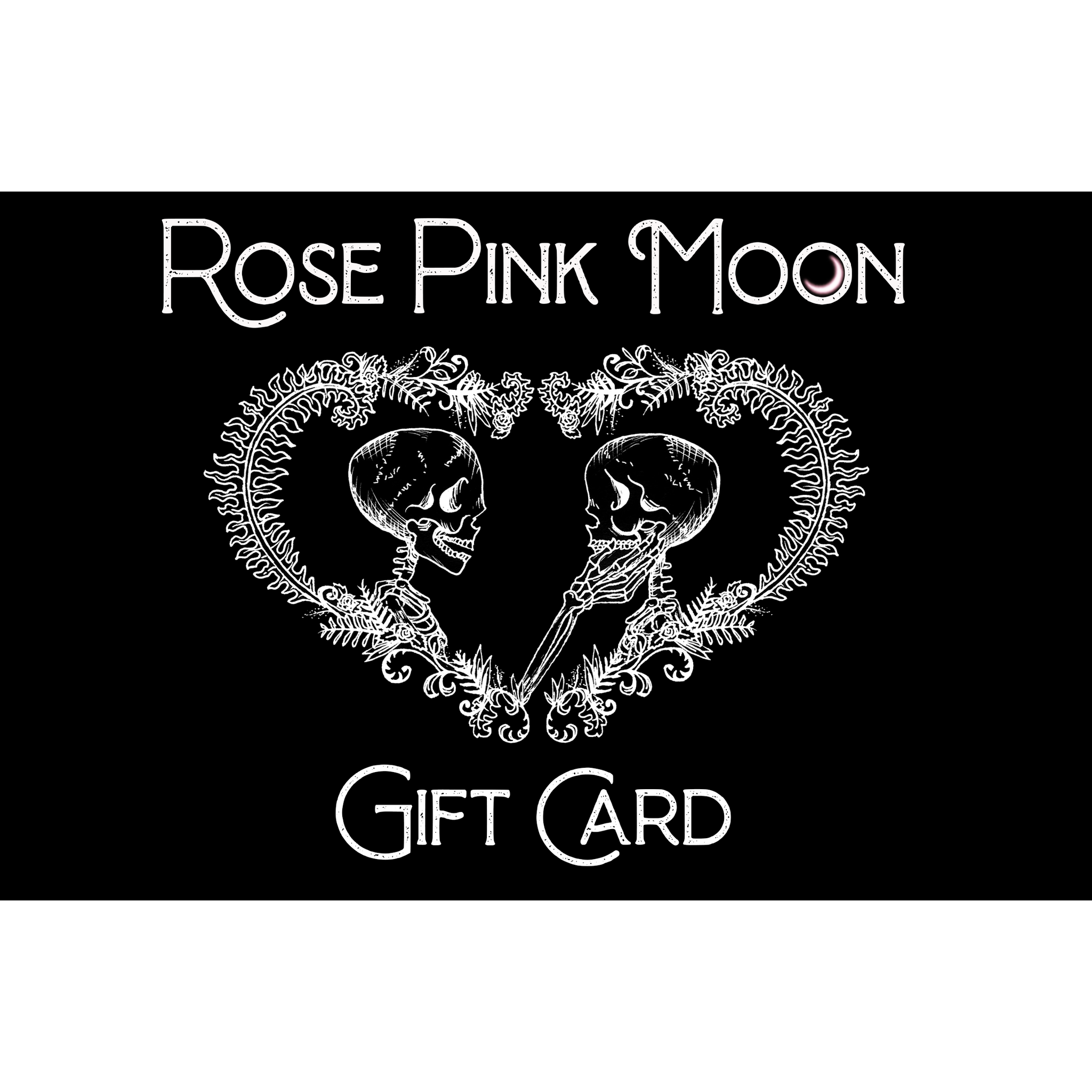 Rose Pink Moon Gift Card
The perfect gift for the darkling in your life... 

Let's keep things eco-friendly with paperless gift cards!
Once you purchase a gift card, you will be e-mailed an automatically generated code for the amount of your gift card purchase. Please forward the e-mail with the code to your intended recipient so they may redeem their Rose Pink Moon Gift Card.