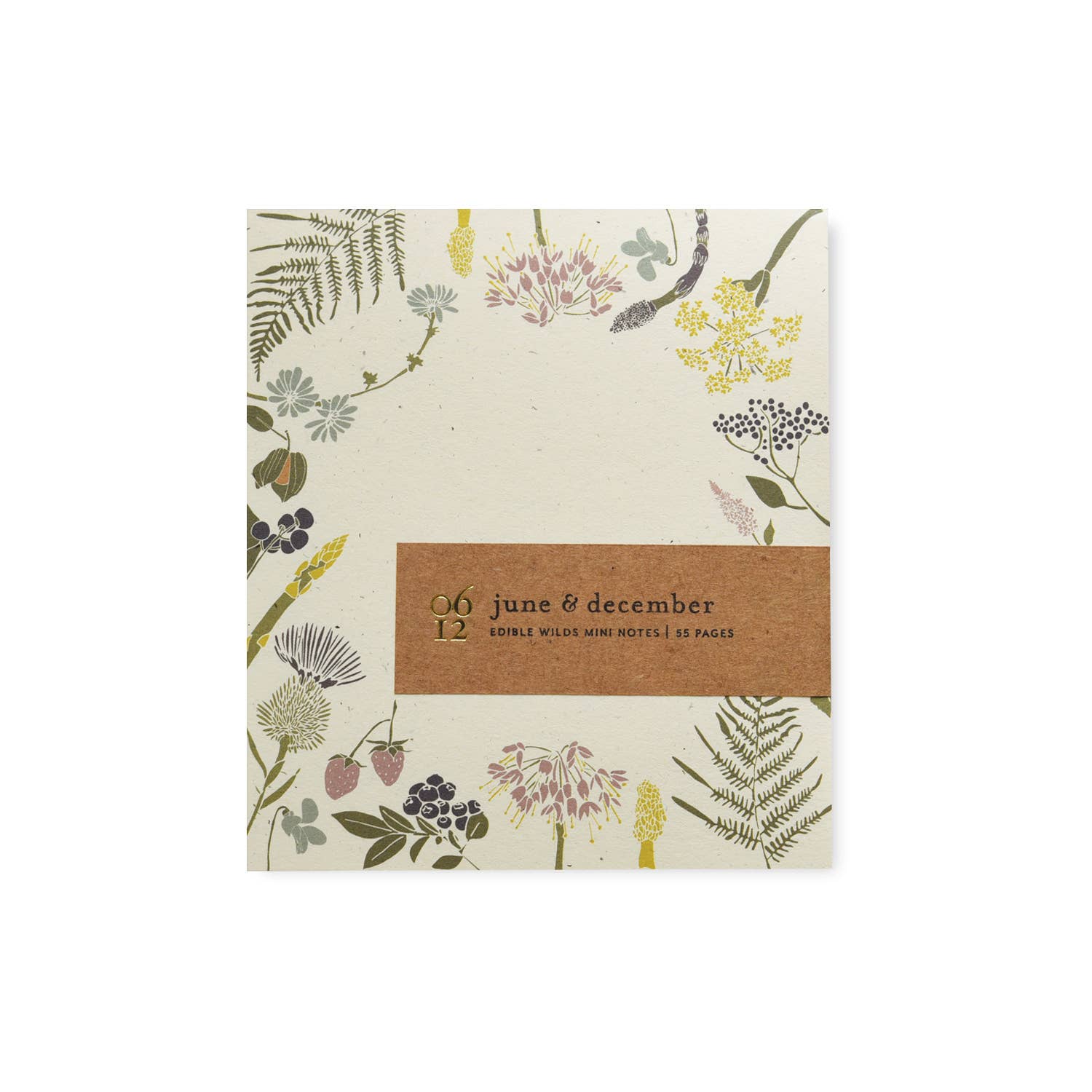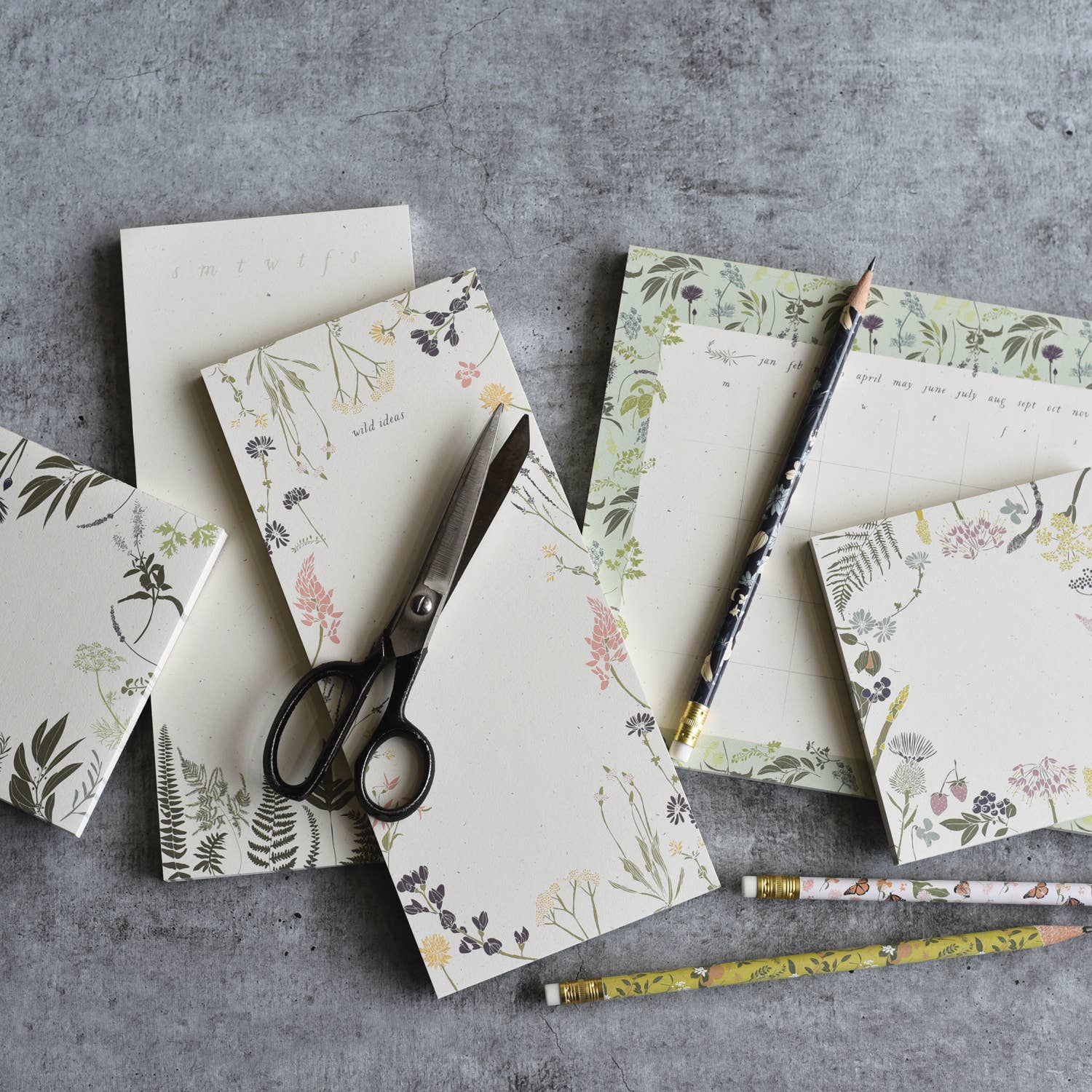 Edible Wild Mini Notes
The Edible Wild Mini Notes by June & December. Surround those quick notes and little reminders with wild edibles!

- 4" x 4.5" notepad. Area to write, 3" x 3"
- 55 Sheets of speckled, creamy paper
- Heavy weight paper, perfect for sharpies
- Printed with soy inks in Michigan
- Recycled paper milled in Michigan from 100% post-consumer waste using hydroelectric energy
About June & December
Katie and Nick Forte founded June & December in 2014 with an adventurous spirit and the idea that the most memorable gifts have a meaningful story to tell. Named after the months their children were born, Katie and Nick believe we are all storytellers at heart, and strive to have their products do the talking. Let their products remind you of a recent adventure, a memorable dinner, or a fond childhood memory as we celebrate the many ways nature brings us together.