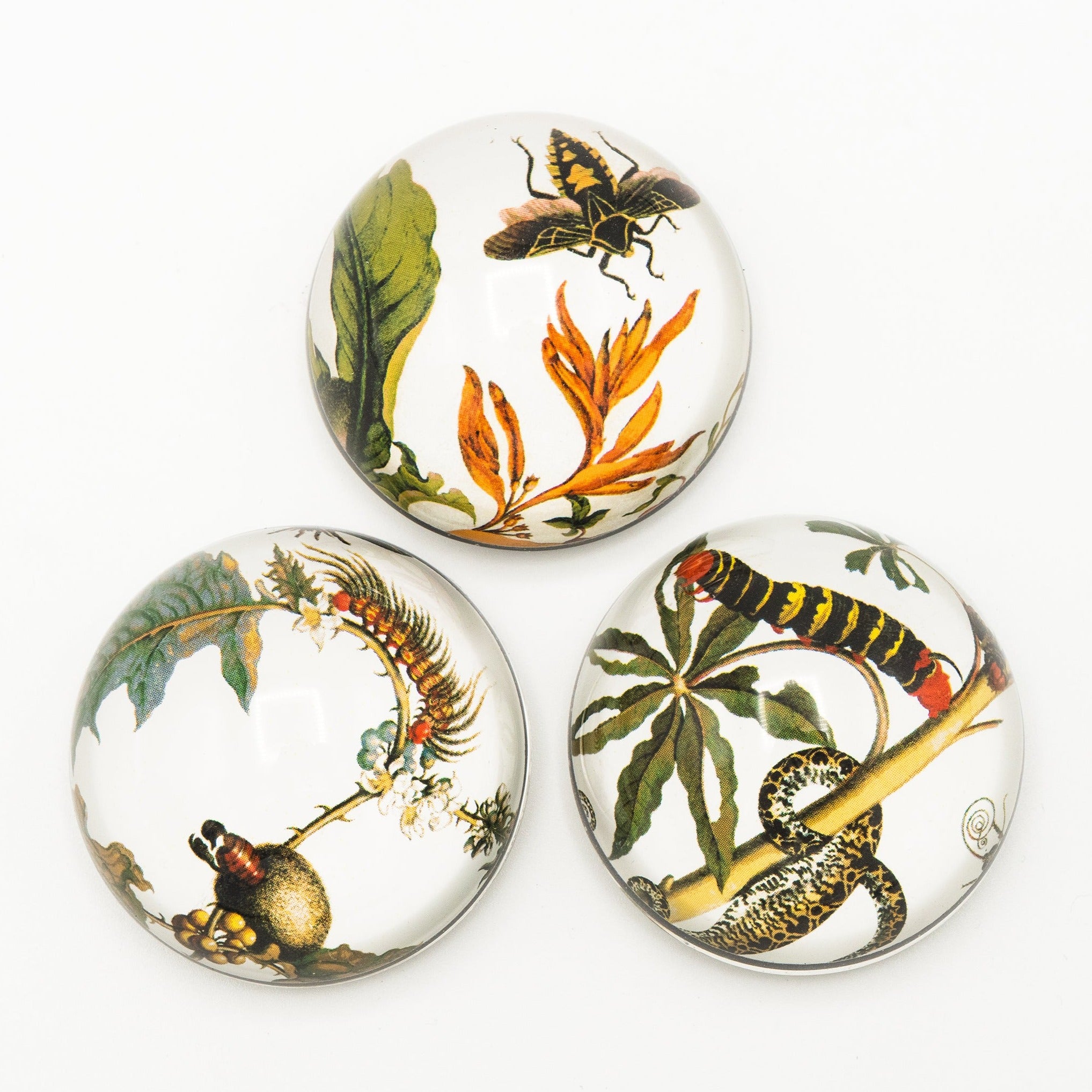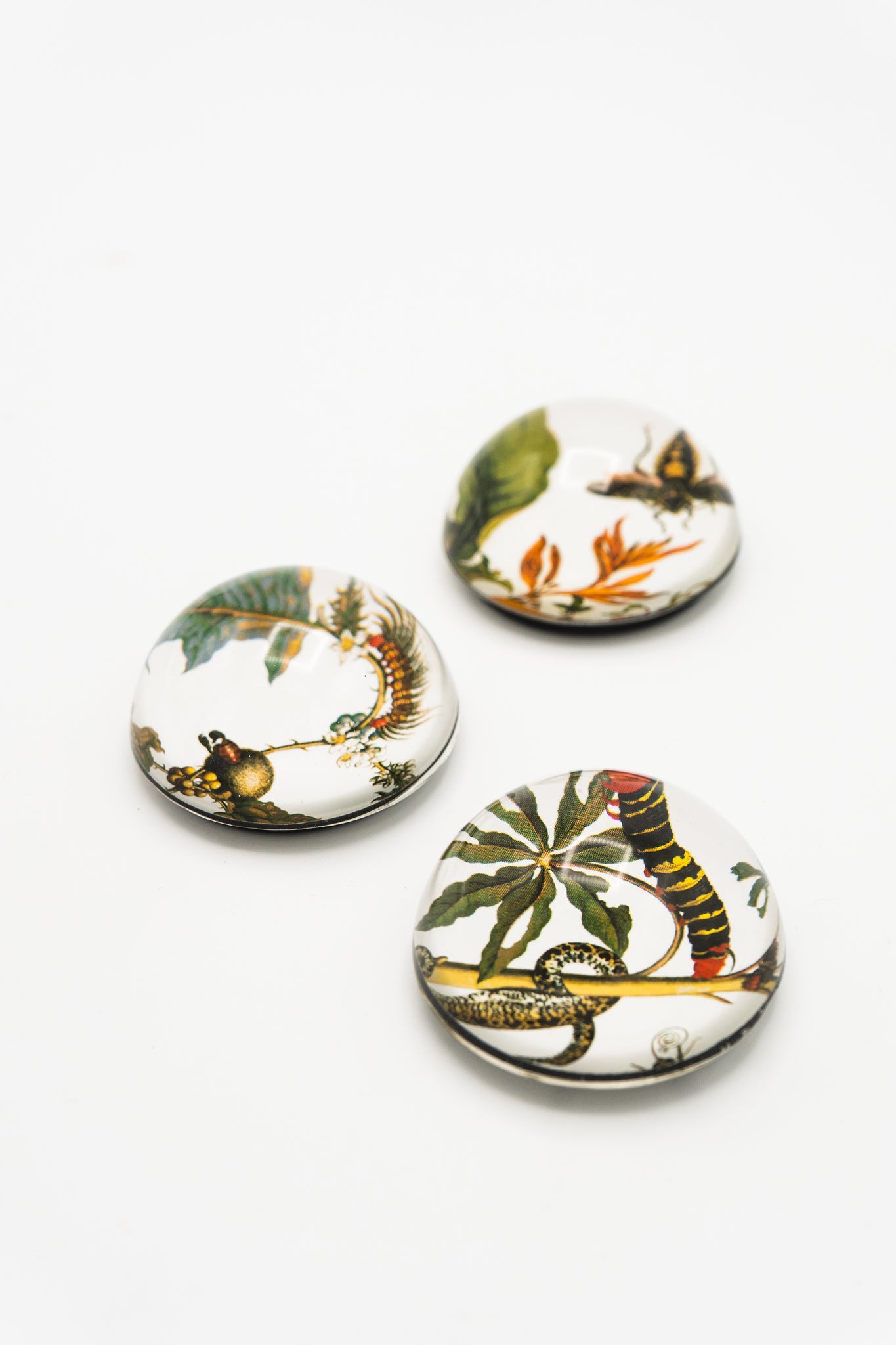 Botanical Art Cabochon Magnet - Set of Three
These glass cabochon magnets by Lucy Lu Designs feature vintage insect and botanical art illustrations. They are not only functional - they are beautiful. This set makes a lovely gift for the bug or plant lover in your life, or the perfect fridge accessory reminding you of nature's beauty.
Size of each magnet: 2" diameter x 1"
About Lucy Lu Designs
Lucy Lu Designs has been making beautiful, hand made products since 1999. From our classics to the latest trends, including custom options and travel related imagery, we will keep your store shelves brimming with fresh assortments from season to season. At Lucy Lu Designs...everyday is a little work of art!