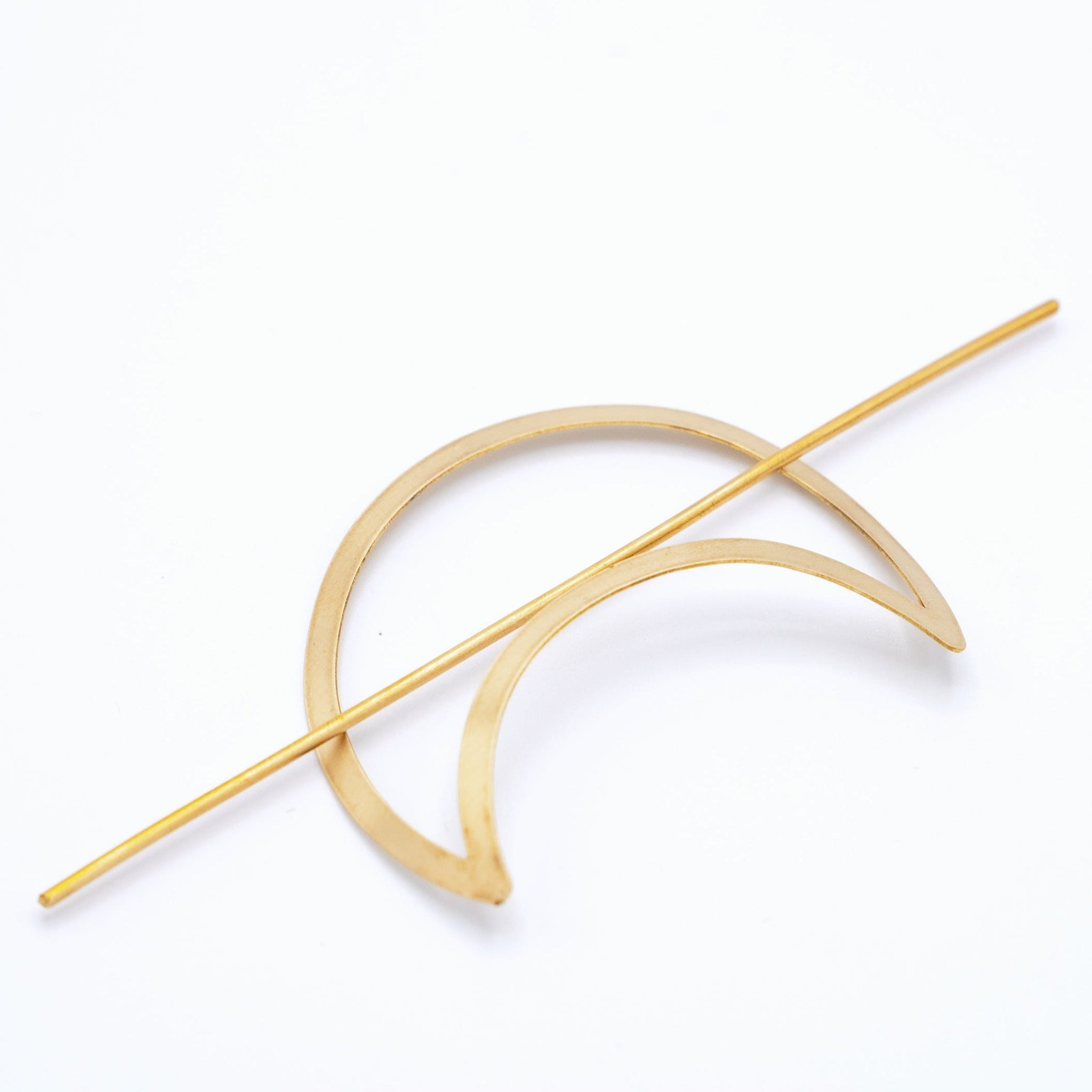 Crescent Moon Hair Pin
The Crescent Moon Hair Pin by Pauline Stanley Studio.
Featuring a crescent moon cutout design with metal stick. Our metal charms start as our original hand or digitally drawn designs, that are laser cut out of metal and finished by hand. Brass.
About Pauline Stanley Studio
Pauline Stanley Studio, founded by designer/illustrator Pauline Stanley, makes minimal + earthy jewelry, art and home goods. Inspired by natural elements, Scandinavian + midcentury design, geometric shapes + patterns. Designed in Richmond, VA & proudly made in the USA, using eco-friendly practices when possible.