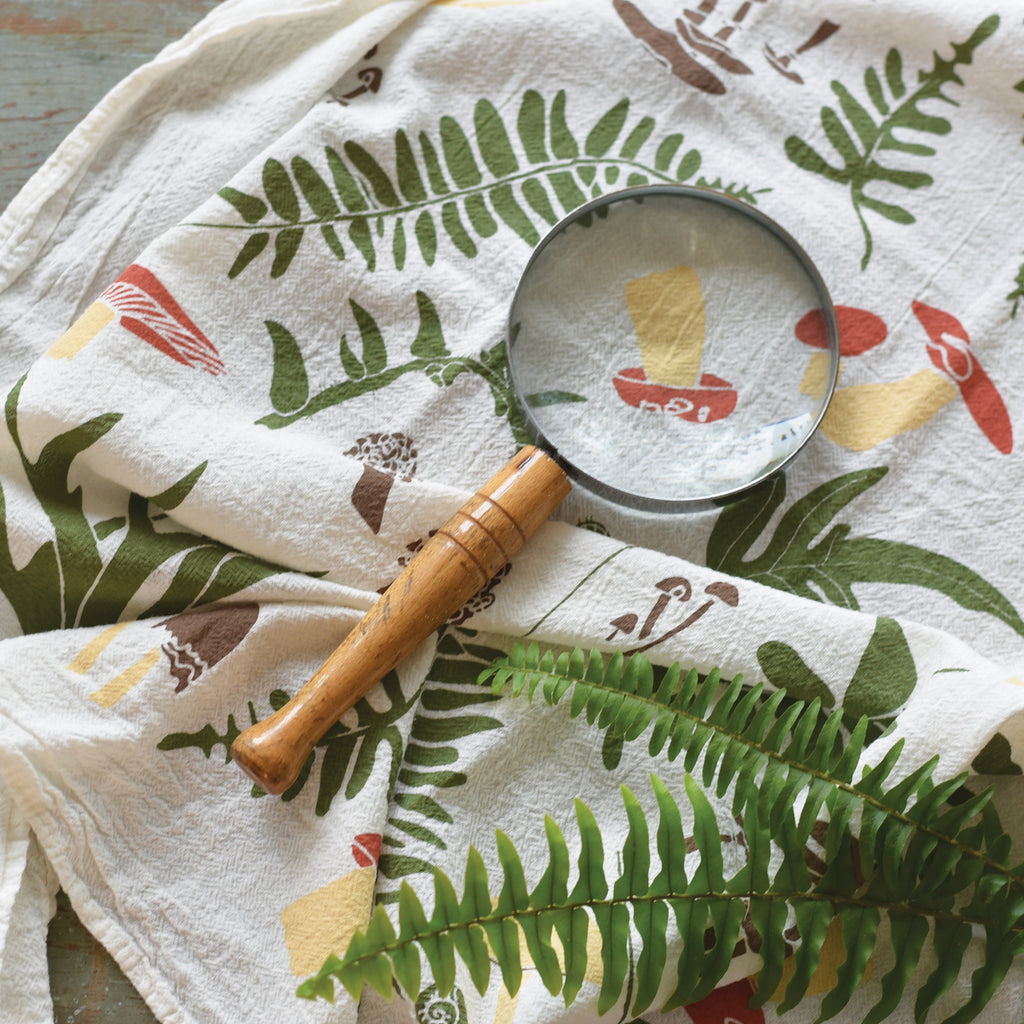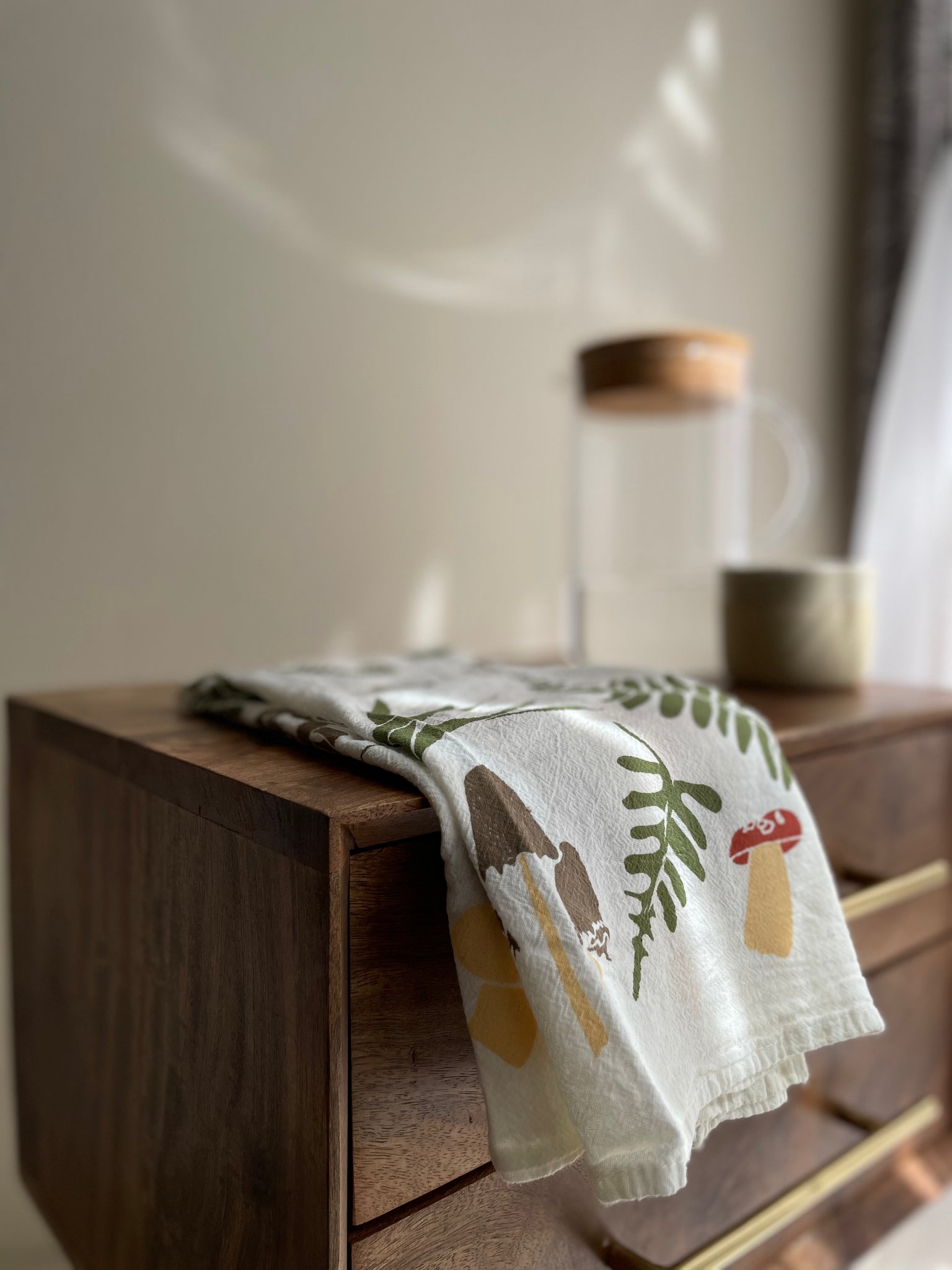 Forest Finds Towel
Forest Finds Towel by June & December.
Adorned with a mix of forest finds like fiddle head and evergreen ferns, morel and russala mushrooms, and stag horns to name a few, this towel is sure to bring a little forest into your kitchen. Screen printed on flour sack cotton to preserve its uniquely soft, absorbent and durable nature, this towel is machine washable and safe to bleach allowing it to hold up in the busiest kitchens.
- 25" x 26" towel
- 100% flour sack cotton
- Screen printed using eco-friendly inks
- Towel size + colors may vary slightly
- Pre-shrunk, machine washable, bleach + iron safe
- Designed, Processed, Printed and Packaged in USA
About June & December
Katie and Nick Forte founded June & December in 2014 with an adventurous spirit and the idea that the most memorable gifts have a meaningful story to tell. Named after the months their children were born, Katie and Nick believe we are all storytellers at heart, and strive to have their products do the talking. Let their products remind you of a recent adventure, a memorable dinner, or a fond childhood memory as we celebrate the many ways nature brings us together.