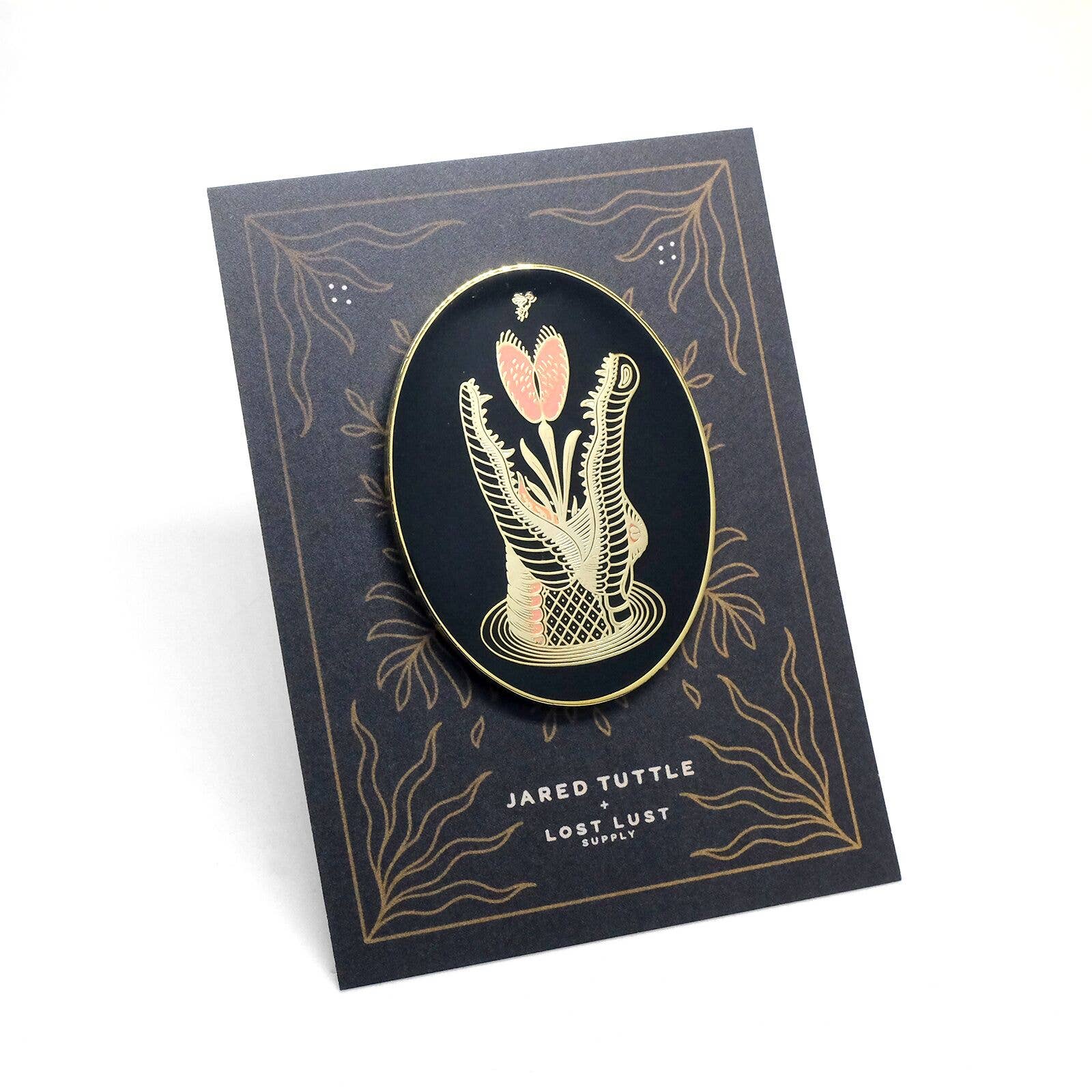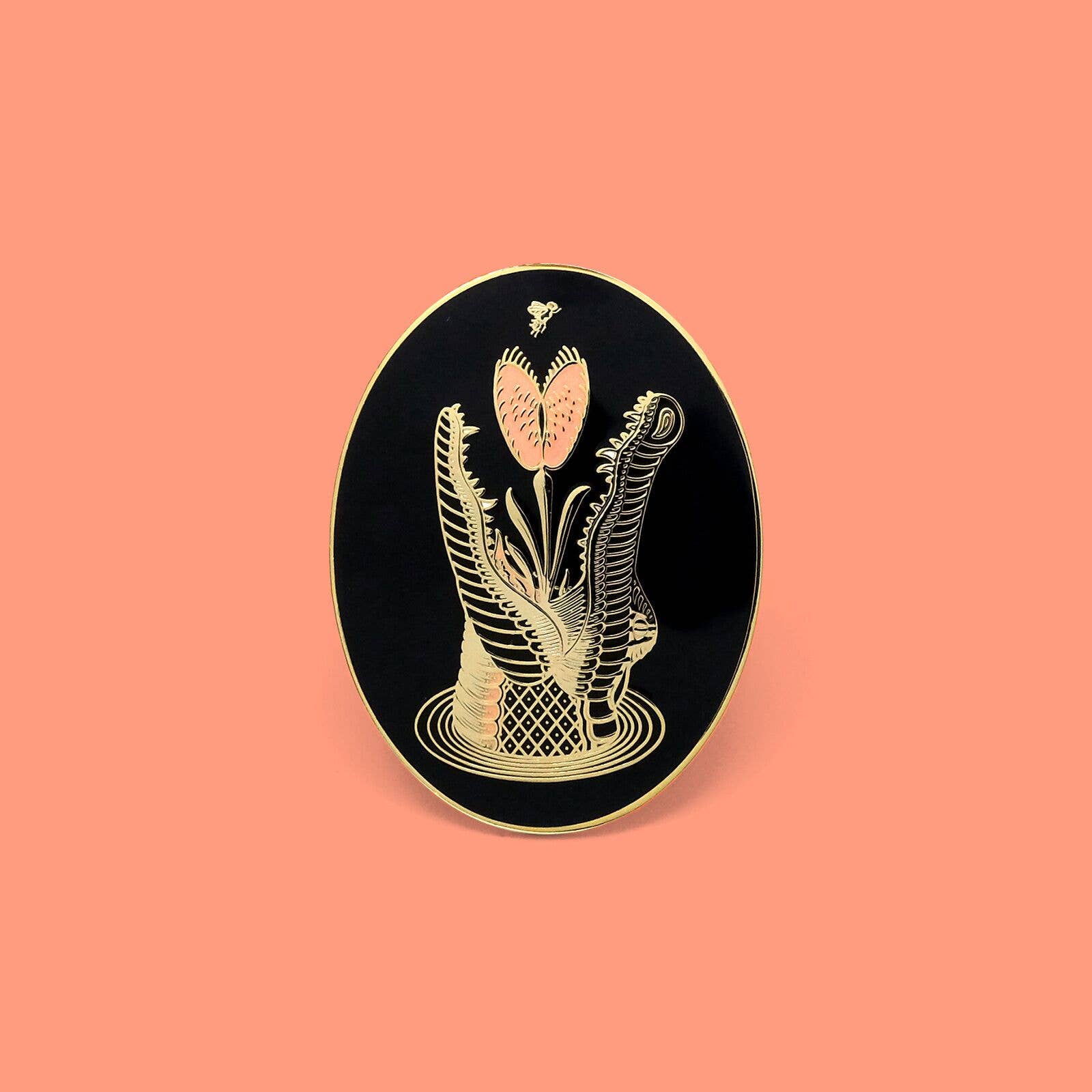 Gator Fly Trap Pin by Jared Tuttle
Custom die-cast, hard-enamel pin with double clutch backer. Custom backing card designed by Jared Tuttle for Lost Lust Supply.
About Lost Lust Supply
Lost Lust Supply is the brainchild of Brian Stowell and Charlie Wagers; close friends and colleagues who together pull over two decades in the merchandise and entertainment industries. Both carrying a strong passion for physical objects and beautiful art, Lost Lust is a side-project and creative outlet which allows them to make fun, practical objects without client bounds or restrictive deadlines.