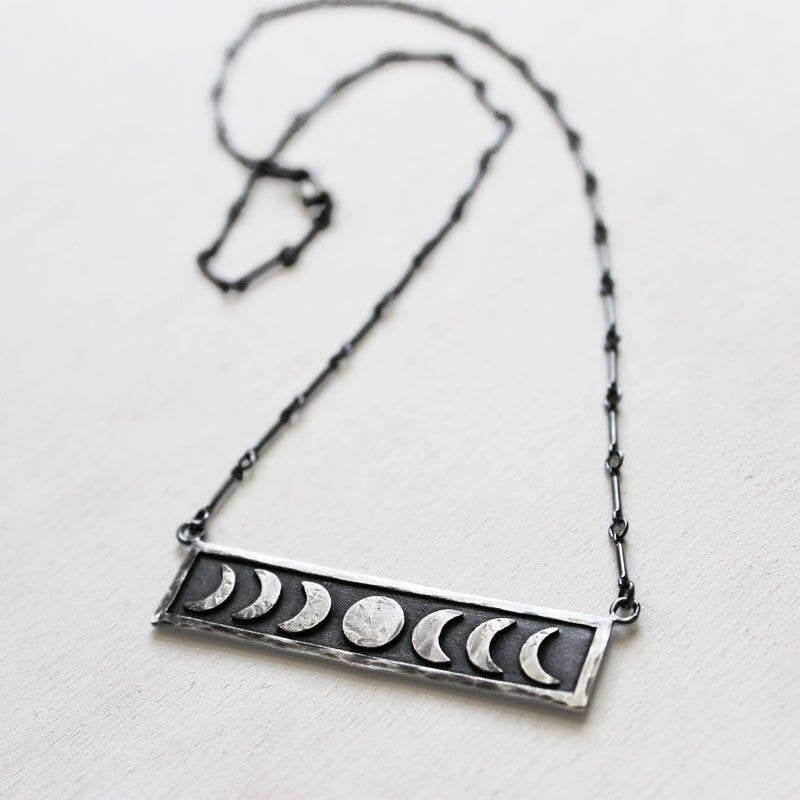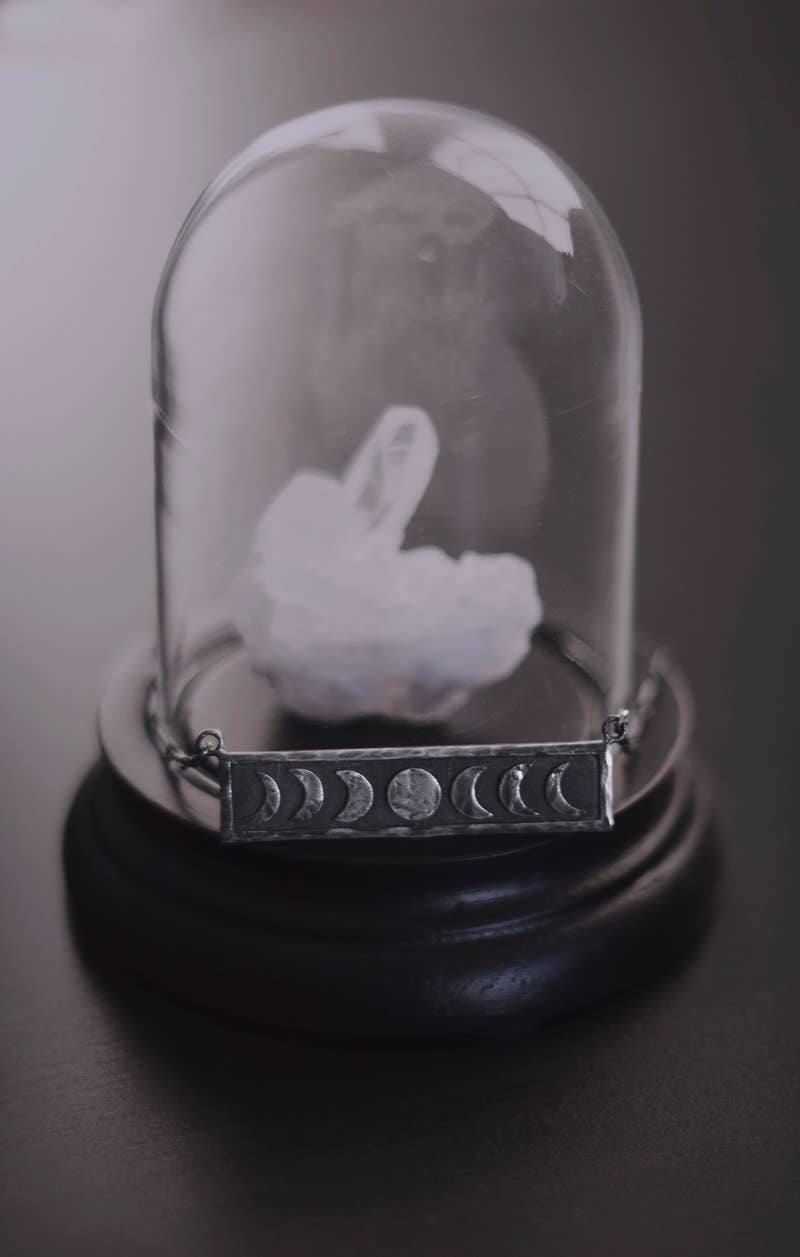 Moon Phase Necklace
The Moon Phase Necklace by Ivy & Gold Handcraft.
Each pendant is cast in solid sterling silver from an original hand fabricated model. Moon phase pendant measures approximately 2" x 3/8". Comes with a .9mm bar link chain.
Each pendant is uniquely hand hammered to give a finish that is reminiscent of the face of the moon. The back of the face of the moon phase plate is oxidized to imitate the night sky and give contrast to the piece. No two necklaces are the same!

About Ivy & Gold Handcraft
Shop owner, Ashley Eaton attended SUNY New Paltz and immediately fell in love with the art of metalsmithing. In 2006, she graduated with a BFA in Metal. After working in the field doing production and as a bench jeweler, Ashley longed to craft her own jewelry designs. In 2008, Ashley joined up with fellow SUNY New Paltz alum and best pal, Emily Sajban, to form their brick and mortar jewelry shop, Torch Song Metals. After 5 glorious years of being inspired by and working along side her best friend, Ashley relocated her studio to Chicago, IL to be with her husband in 2013. Thus, Ivy & Gold Handcraft was established in the city of wind, and has since relocated to Syracuse, NY in 2015.