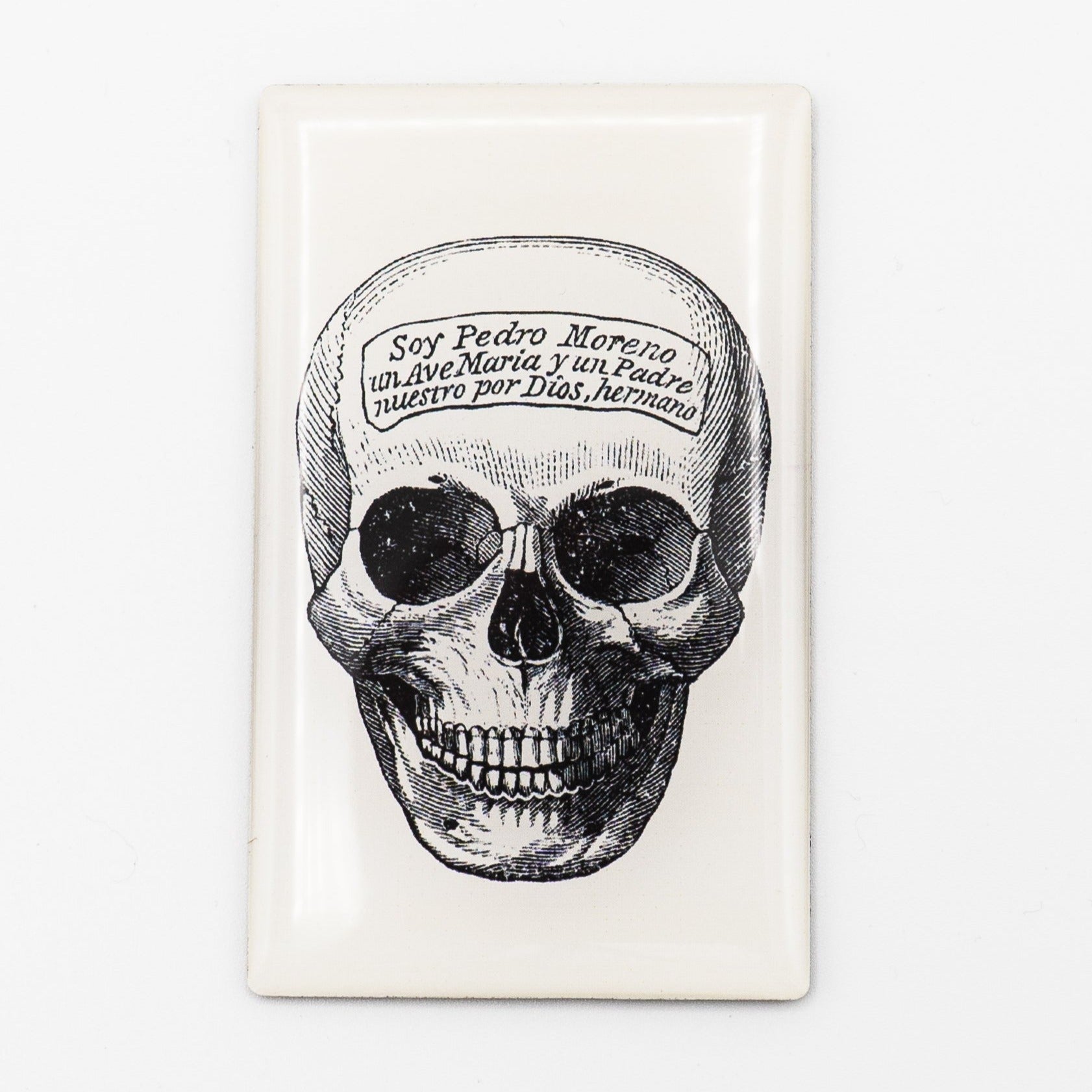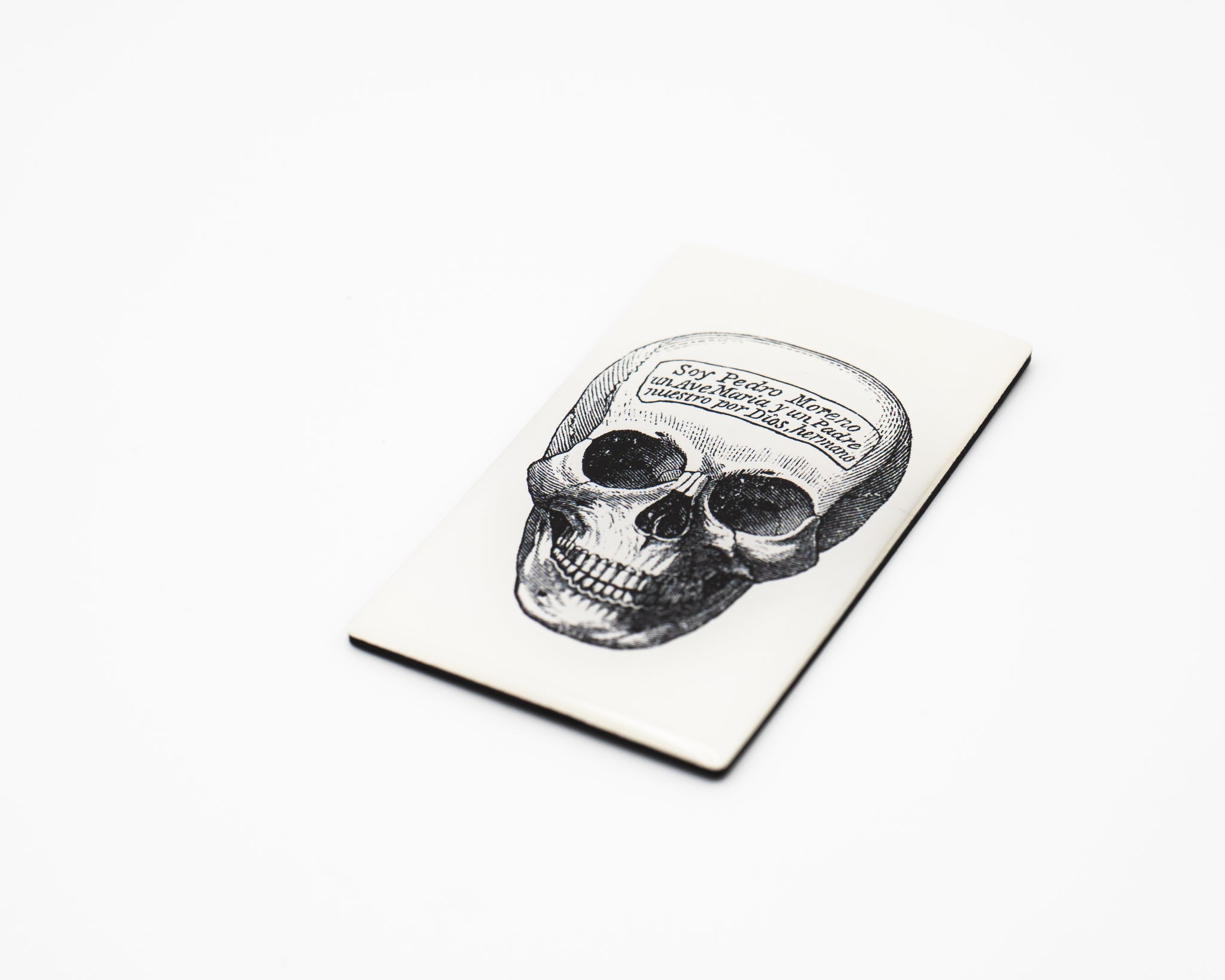 Pedro Moreno Skull Magnet
Magnet by Lucy Lu Designs featuring the 1843 illustration of a skull with the engraving "Soy Pedro Moreno un Ave Maria y un Padre nuestro por Dios, hermano" from  Incidents of travel in Yucatan: By John L. Stephens.
These traditional flat magnets stand the test of time. With a resin finish, they are prefect for refrigerator or metal surface. Use them for decoration or to hold up your favorite photograph. 
Size: 3" x 2"
About Lucy Lu Designs
Lucy Lu Designs has been making beautiful, hand made products since 1999. From our classics to the latest trends, including custom options and travel related imagery, we will keep your store shelves brimming with fresh assortments from season to season. At Lucy Lu Designs...everyday is a little work of art!