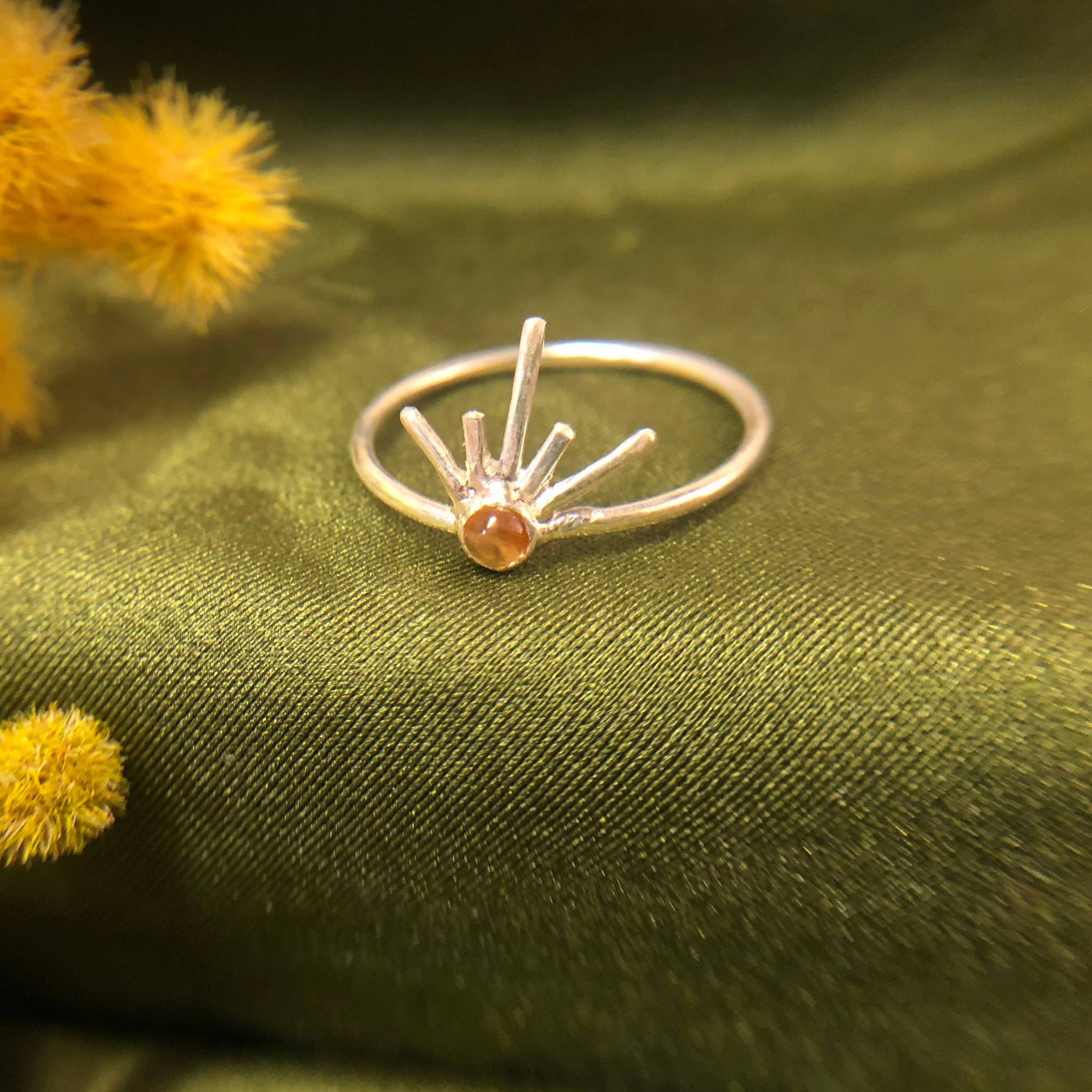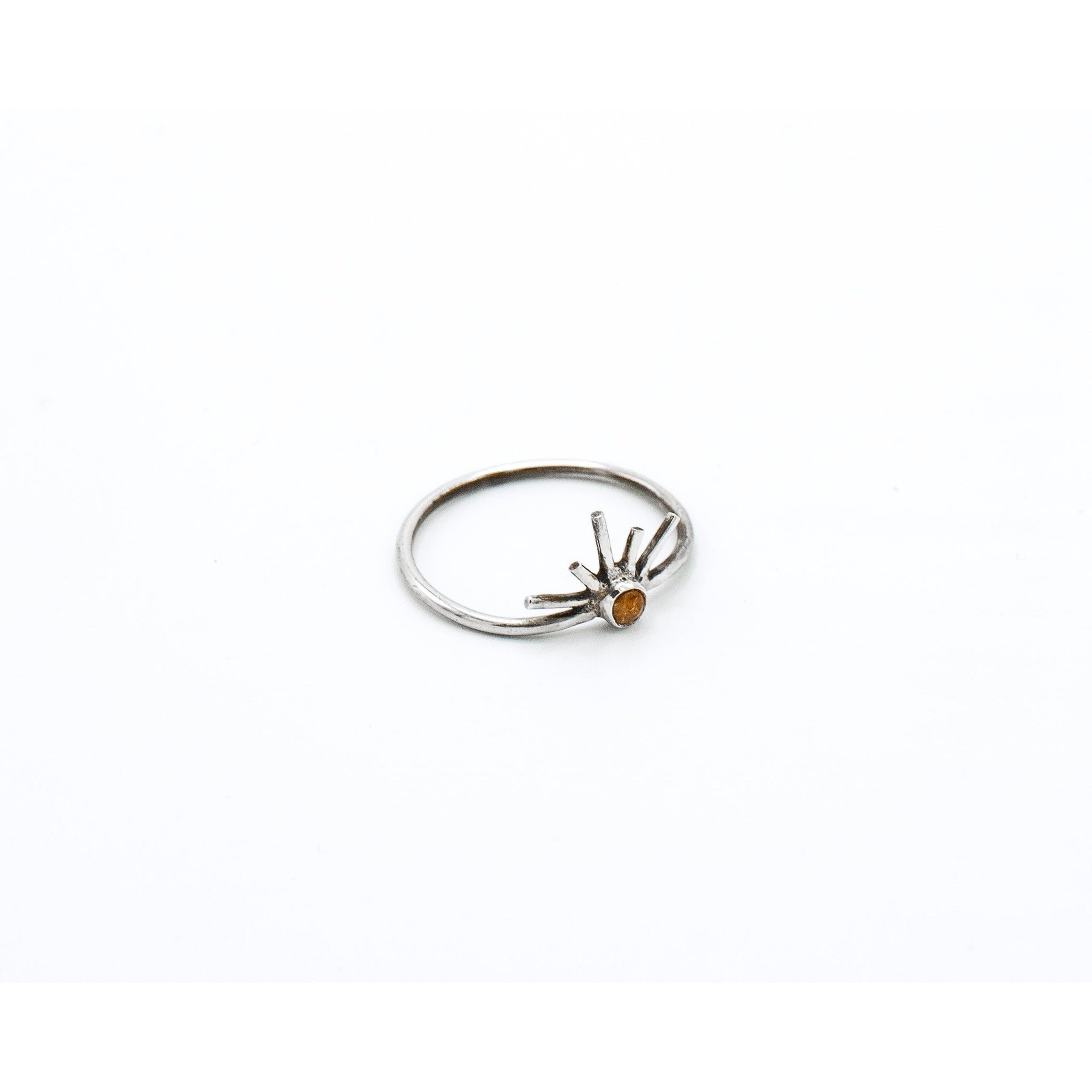 Ra Ring
Ra Ring by Ana Aguilar Jewelry.
Sterling silver ring set with a citrine stone. Named after the Egyptian Sun God, Ra was the creator of the universe. The Sun being a source of inspiration for many civilizations as a symbol for enlightenment, the higher self, and consciousness. Sterling Silver sun rays radiate out from a bezel set Citrine stone, a prosperous stone that promotes confidence, wealth and success.

About Ana Aguilar Jewelry
Designer and metalsmith Ana Aguilar owns and operates a full production studio dedicated to the ancient craft of moving metal as a means of adornment and sacred talismans. Every piece is meticulously prepared using ethical metalsmithing techniques made for todays conscious consumer. All stones and materials are sourced from known conflict free environments, ensuring the upmost of intentions. All pieces are hand carved, or hand fabricated, cast and finished in house by the designer in Southern California.