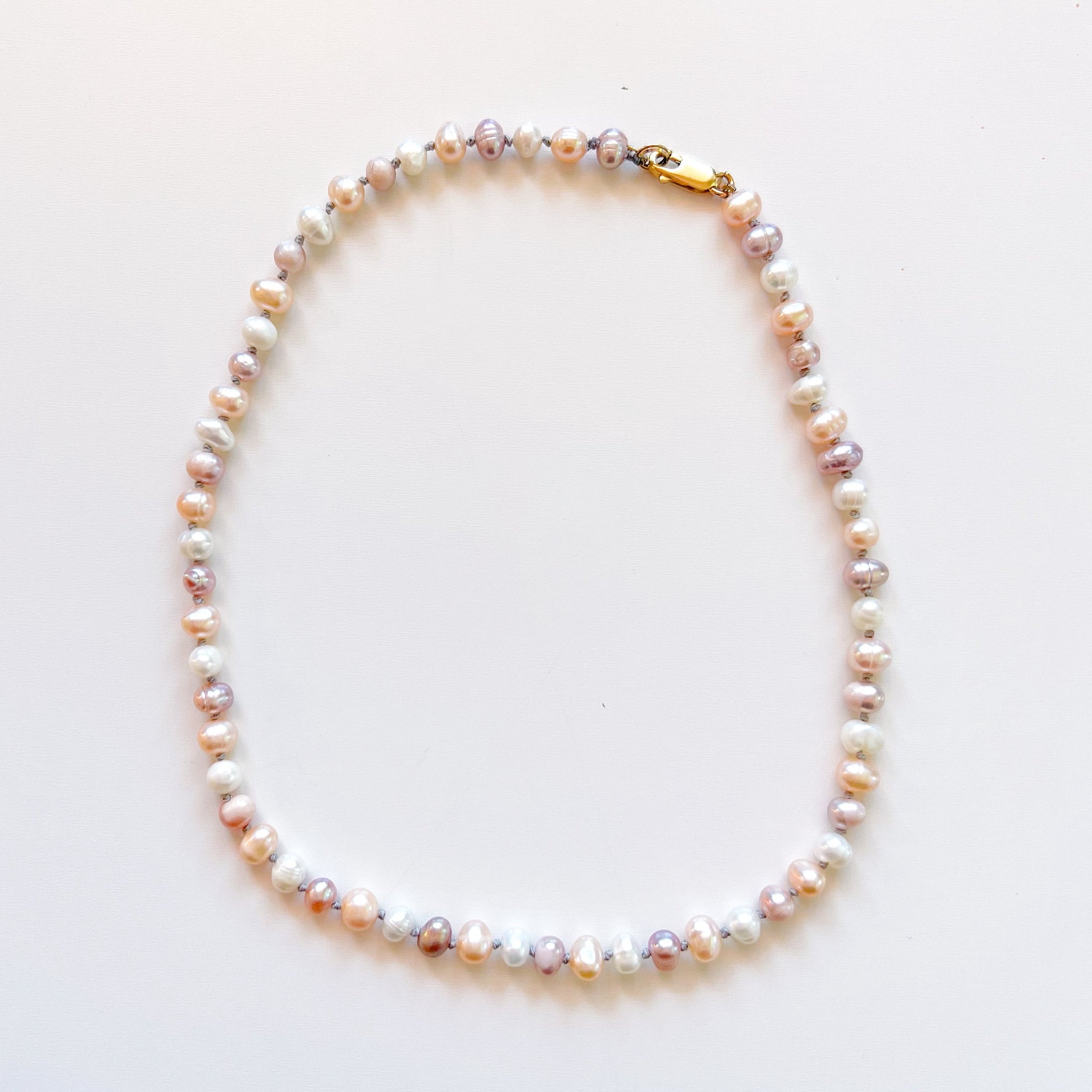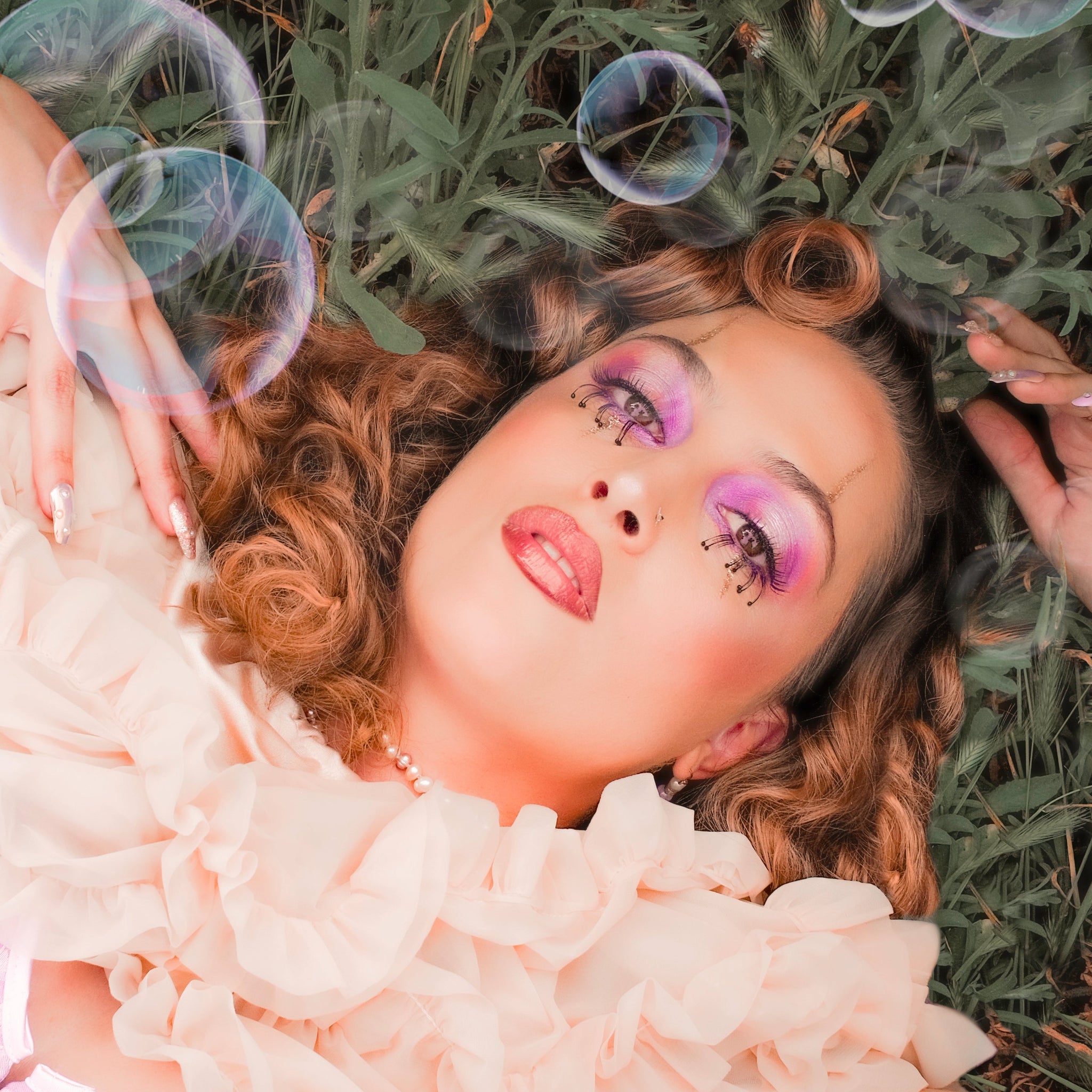 The Illusionist Choker Necklace
Designed to be treasured for a lifetime, The Illusionist Choker Necklace is more than just jewelry; it's an heirloom piece that tells a story of fantastical whimsy and grace. This captivating pearl necklace, measuring 14 inches in length, is made from lustrous white, violet and pink freshwater pearls, meticulously selected for their quality while radiating a natural iridescence that enchants with every glance. The pearls come together in a mesmerizing symphony, hand-knotted with periwinkle silk thread and finished with a classic lobster clasp in sterling silver or gold fill, creating a breathtaking visual display that delicately drapes your neck in beautiful movement. A true showstopper that will elevate your style to new heights.
The Illusionist Choker Necklace is a versatile piece that offers endless styling possibilities. Wear it as a single necklace for an effortlessly chic and sophisticated look, or get creative by layering it with other necklaces to add depth and dimension to your ensemble. You can also wrap it around your wrist to create an illusion of layered bracelets!
Length: 14"
Findings: Lobster clasp in sterling silver or gold fill
Part of The Cotton Candy Teardrops Collection by Rose Pink Moon
Handmade to order. Please allow 2-3 weeks for production and delivery.