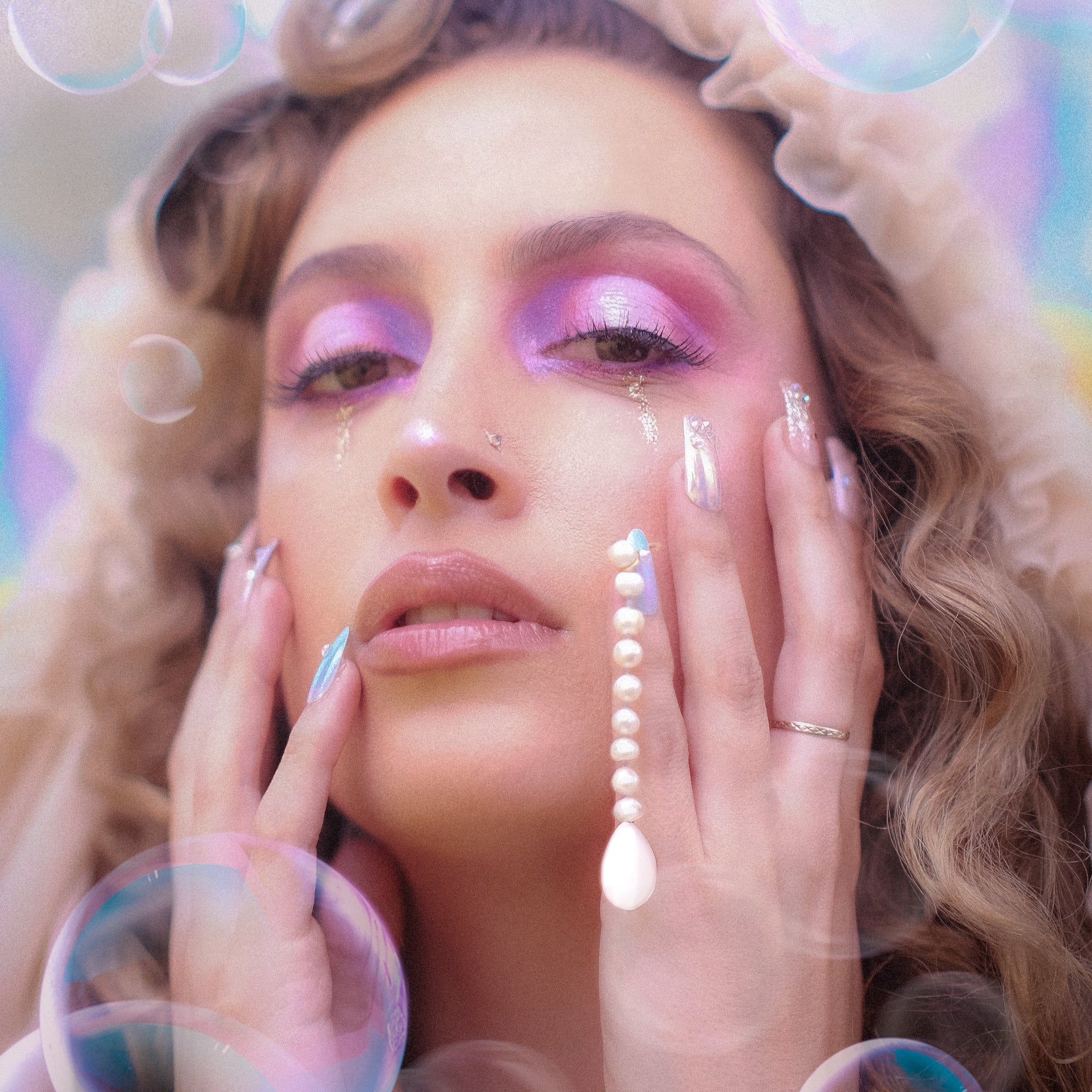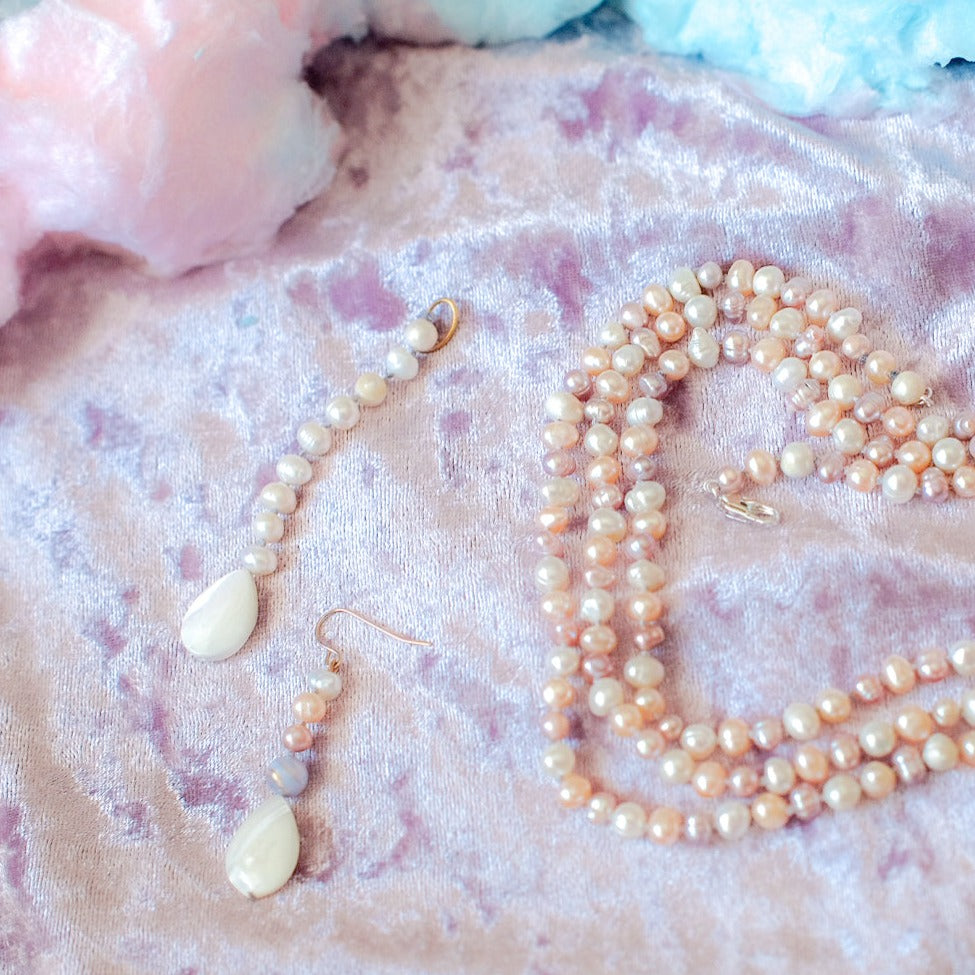 The Sweet Jester Nail Chain
Celebrate individuality and the art of self-expression with The Sweet Jester Nail Chain. This whimsical nail accessory perfect for those who dare to be different, who embrace the allure of eccentric glamour, and who want to add a touch of theatricality to their jewelry collection.
Made from soft white pearls and an exquisite mother-of-pearl teardrop shell, these beads are meticulously selected for their quality while radiating a natural iridescence that enchants with every glance. Hand-knotted with periwinkle silk thread and finished with a 18K gold plated jump ring, this piece is a true showstopper that will elevate your style to new heights.
Bring to your manicurist to attach using the open jump ring, or DIY it at home for a more customized look. 
Part of The Cotton Candy Teardrops Collection by Rose Pink Moon.
Handmade to order. Please allow 2-3 weeks for production and delivery.