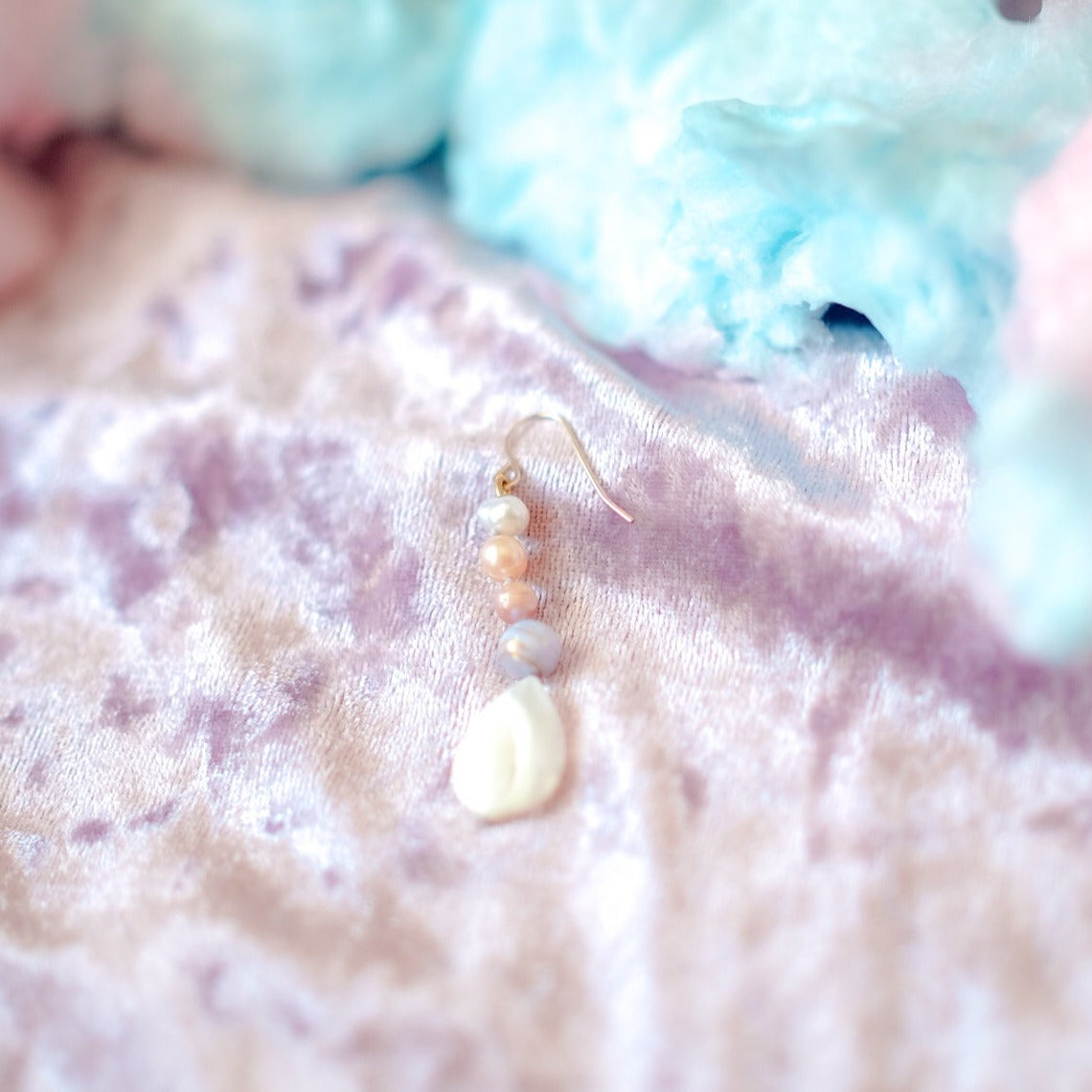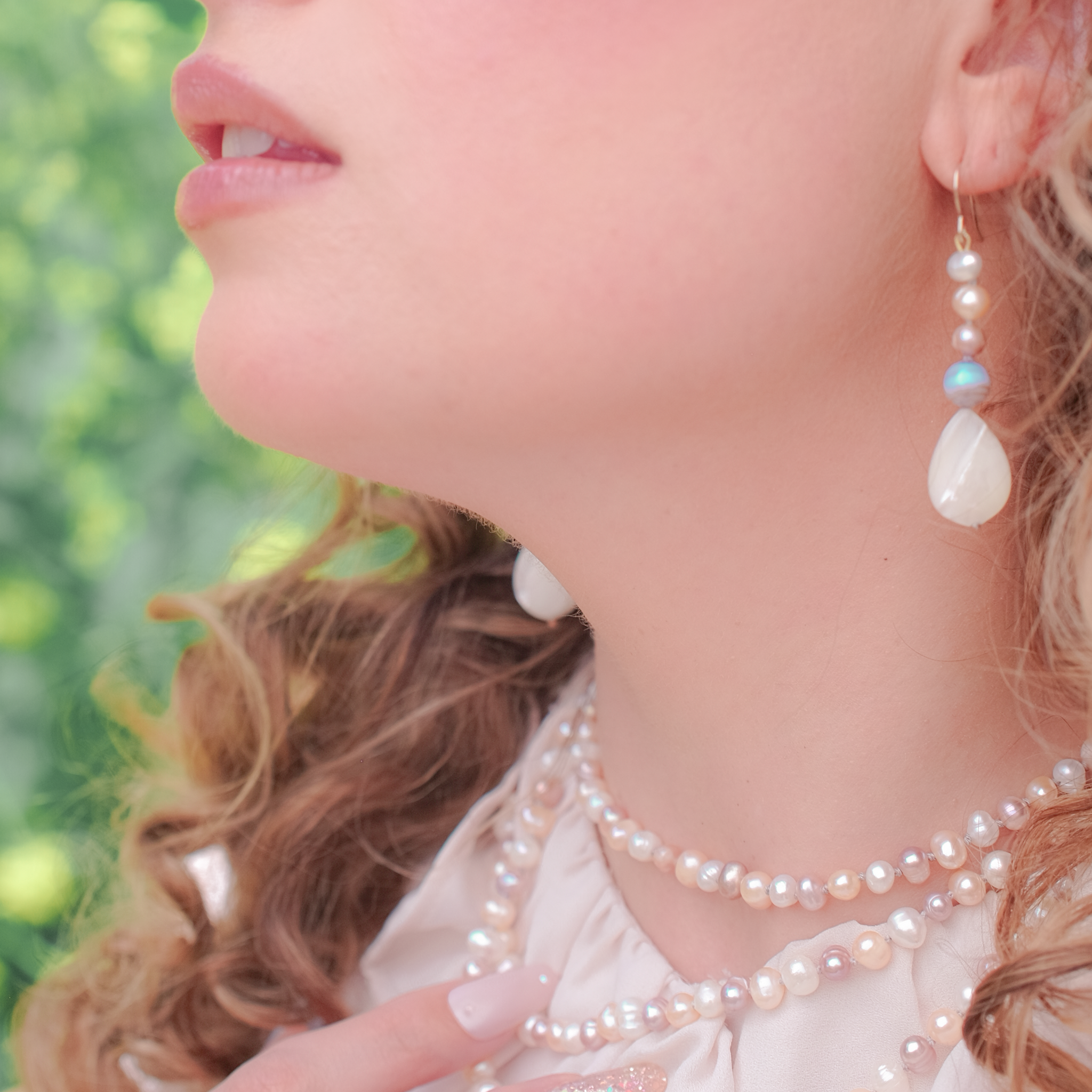 The Trapeze Teardrop Earring
Designed to be treasured for a lifetime, The Trapeze Teardrop Earring is more than just jewelry; it's an heirloom piece that tells a story of fantastical whimsy and grace. This captivating bracelet is made from lustrous white, violet and pink freshwater pearls and an exquisite mother-of-pearl teardrop-shaped shell, meticulously selected for their quality while radiating a natural iridescence that enchants with every glance. These beads come together in a mesmerizing symphony, hand-knotted with periwinkle silk thread and finished with a 18K gold plated shepherd hook, creating a breathtaking visual display that delicately drapes your ear in beautiful movement. A true showstopper that will elevate your style to new heights.
The Trapeze Teardrop Earring is a versatile piece that offers endless styling possibilities. Wear it as a single earring for an effortlessly chic and eccentric look, or pair it with a second earring for a more classic feel.
Earring finding: Hypoallergenic 18K gold plated shepherd hook
Note: this listing is for a single earring
Part of The Cotton Candy Teardrops Collection by Rose Pink Moon.
Handmade to order. Please allow 2-3 weeks for production and delivery.